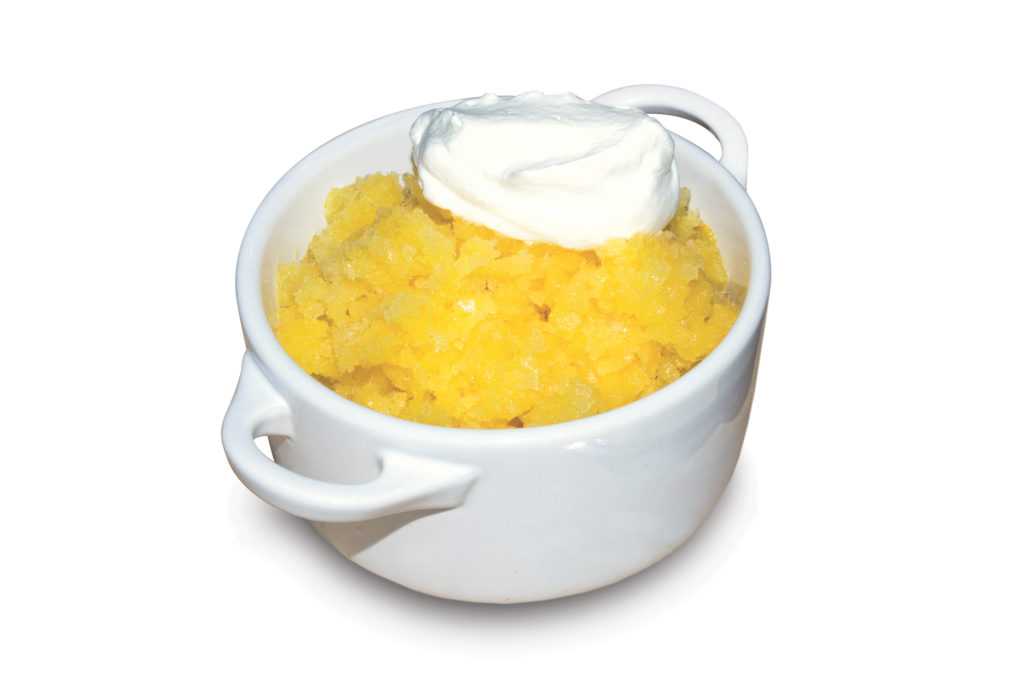 Orange Dreamsicle Italian Ice Recipe
Ingredients
Orange Granita:

2 cups (480 ml) 100% Florida Orange Juice, strained

zest of one orange, zested on a Microplane

juice of one lime
Vanilla Whipped Cream:

1 cup chilled whipping cream
1 tablespoon powdered sugar
½ teaspoon vanilla extract
Preparation
Orange Dreamsicle Italian Ice Recipe
For Orange Granita:
Mix together all ingredients and place in a baking dish no more than 1 inch deep; freeze for 1 hour, and scrape with a fork to break it up. Freeze another hour, scrape with a fork, and repeat twice more. You may need to freeze the granita overnight to completely freeze it.
For Vanilla Whipped Cream:
Whip all ingredients just until stiff peaks form.
To serve, scrape Orange Granita one more time with a fork, scoop onto a plate and serve with Vanilla Whipped Cream.