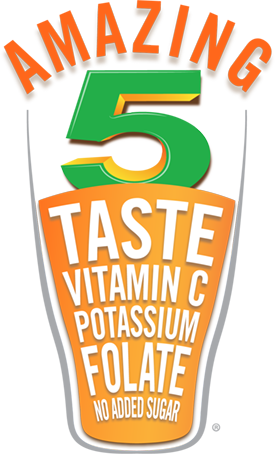 The delicious and unique flavor of Florida OJ is often imitated but never duplicated: sweet, refreshing, empowering – utterly amazing.

Florida OJ is an excellent source of vitamin C, which is important for the formation of collagen (a component of bones, gums and cartilage).

Florida OJ is a good source of potassium. Important for muscle function, potassium also plays a role in nerve transmission and helps maintain the body's fluid, electrolyte and pH balance.

Florida OJ is a good source of folate, a water-soluble B vitamin essential for cell division and healthy red blood cells.

Florida OJ contains no added sugar. The delicious taste of Florida OJ is courtesy of nature's goodness.
Frequently Asked Questions FAQs View all