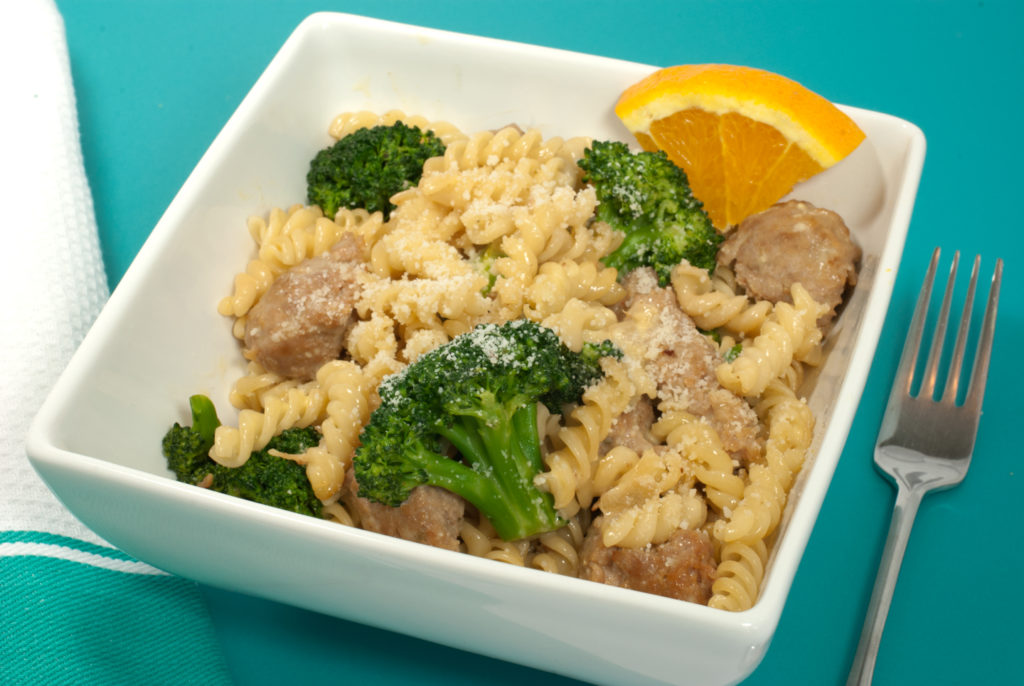 Orange Buttered Pasta With Broccoli And Sausage
Ingredients
1 pound whole wheat pasta

2 tablespoons extra virgin olive oil

1 pound turkey sausage

2 cups broccoli florets, blanched

½ cup yellow onion, diced

2 garlic cloves, minced

½ cup (120 ml) Florida orange juice

¼ cup (60 ml) heavy cream

4 tablespoons unsalted butter, cut in pieces, at room temperature

Salt

Pepper
Preparation
Orange Buttered Pasta With Broccoli And Sausage
Cook pasta according to the package directions; drain and rinse under cold water. Reserve.

In large frying pan, heat olive oil over medium-high heat. Crumble sausage into quarter-sized pieces, removing casing if necessary. Sauté sausage until fully cooked; add broccoli, onions and garlic. Stir to combine; reduce heat to low.

In small saucepan, heat orange juice and simmer until reduced to one-half original amount. Add cream; stir constantly while returning to a simmer. Remove from heat; gently whisk in butter. Season with salt and pepper to taste. Pour sauce over reserved pasta; toss to coat. Add sausage mixture to pasta; toss to combine. Serve immediately.