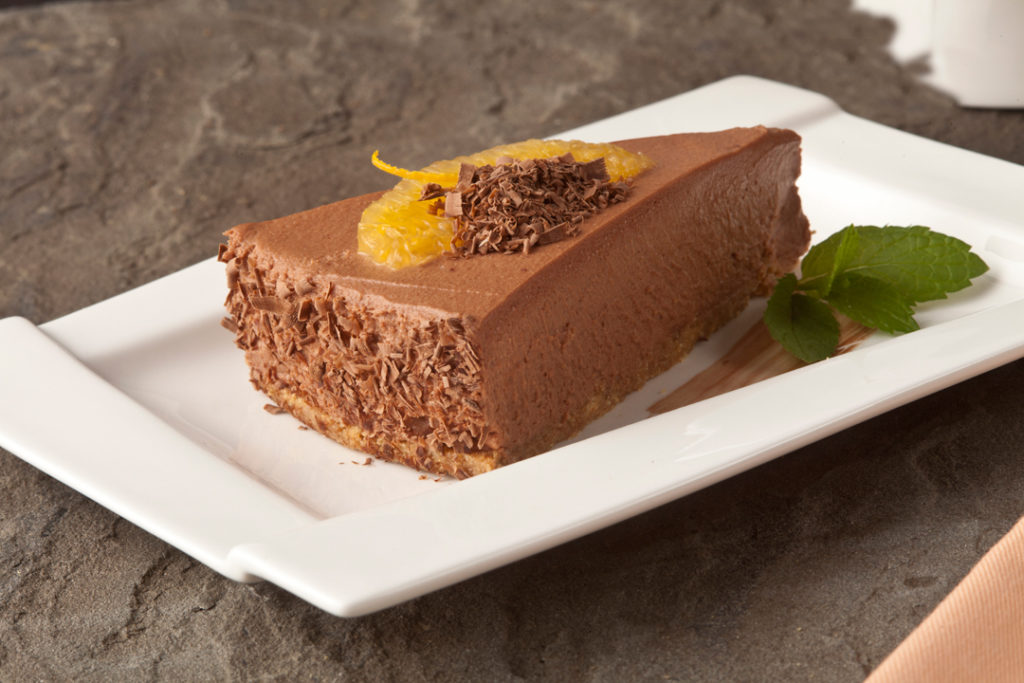 Florida Orange Chocolate Cheesecake
Ingredients
2 tbsp. Florida Orange Juice

2 tsp. Florida Orange Zest, chopped

1 cup Florida Orange Segments, seeded

1 ½ cups graham cracker crumbs

¾ cup salted butter, melted

1 ¾ cups semi-sweet chocolate chips

1 cup heavy cream, chilled

12 oz. cream cheese, at room temperature

¾ cup sugar

3 tbsp. unsalted butter, at room temperature

1 tsp. vanilla extract

½ tsp. salt

shaved chocolate, for garnish
Preparation
Florida Orange Chocolate Cheesecake
Combine graham cracker crumbs and melted butter in bowl; mix well. Press mixture into spring form pan or 12-inch pie pan. Refrigerate.

Melt chocolate in microwave-safe bowl at medium-high power level for 30 seconds at a time, stirring frequently, until melted. Cool.

In clean mixing bowl, whip heavy cream to stiff peaks; chill.

Combine cream cheese, sugar and unsalted butter in mixing bowl; beat with mixer on medium speed until blended and smooth. Turn mixer down to low speed; mix in melted chocolate, Florida orange juice, Florida orange zest, vanilla extract and salt.

Gently fold whipped cream into chocolate mixture. Pour mixture on top of prepared graham cracker crust. Refrigerate for at least 1½ hours or preferably overnight. Garnish with fresh Florida orange segments and shaved chocolate.