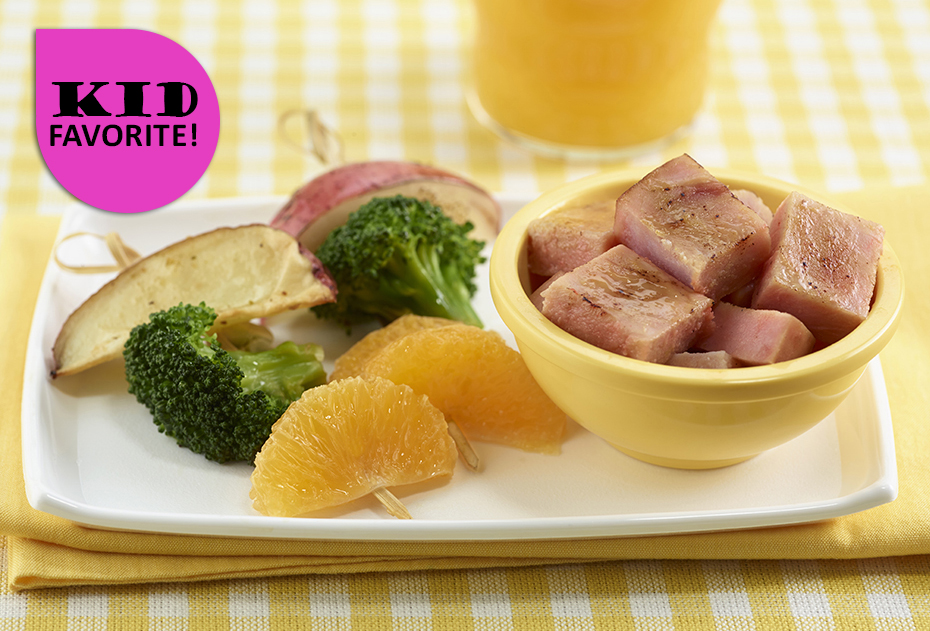 Florida OJ Baked Glazed Ham with Veggies
Ingredients
1 cup (240 ml) Florida Orange Juice, divided

1 Florida Orange, segmented

2 tsp. soy sauce, low sodium

1 (10 oz.) ham steak

1 cup red potatoes, blanched, diced

1 head broccoli, chopped, blanched
Preparation
Florida OJ Baked Glazed Ham with Veggies
Preheat the oven to 325°F.

Place the Florida Orange Juice in a small pot and reduce by half. Remove from heat and add soy sauce.

Pour half of the glaze over the ham steak and place in the oven. After 40 minutes, pour the second half of the glaze on the ham steak. Bake for another 15–20 minutes.

Serve with the blanched potatoes and broccoli. Garnish with orange segments.