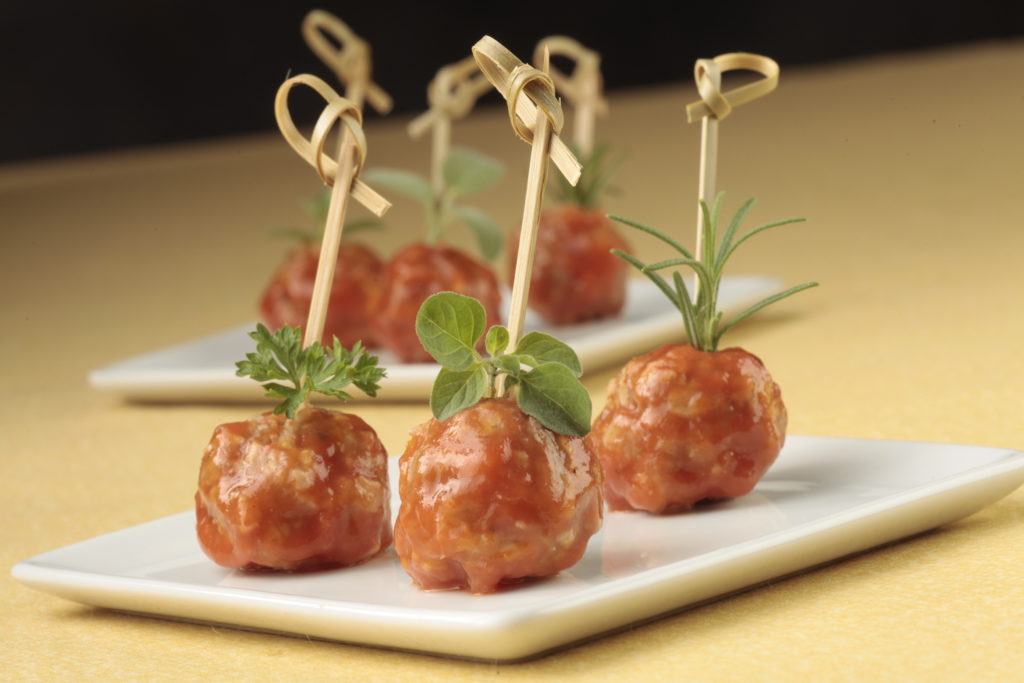 Cocktail Orange Turkey Meatballs
Ingredients
1 pound (454 grams) lean ground turkey

1 cup whole rolled oats

1 Florida orange, peeled and diced

1 egg, beaten

1 ½ teaspoons Italian seasoning

2 ½ teaspoons coarse salt, divided

1 ½ teaspoons ground black pepper

2 cups ( Florida Orange Juice

6 tablespoons rice wine vinegar

½ cup tomato paste

4 teaspoons cornstarch

1 teaspoon black pepper

Fresh herbs for garnish

Butter noodles

Parmesan cheese
Preparation
Cocktail Orange Turkey Meatballs
In large bowl, combine turkey, oats, Florida Orange, egg, Italian seasoning, 1½ teaspoons salt and ½ teaspoon pepper; mix well.

Roll mixture into walnut-sized balls, making approximately 28 meatballs. Place meatballs onto prepared baking sheet and bake for 8 minutes, or until lightly browned.

Whisk together Florida Orange Juice, vinegar, tomato paste, cornstarch, 1 teaspoon salt and 1 teaspoon pepper.

Line the bottom of your slow cooker with meatballs, drizzle with Florida Orange Juice sauce, then remaining meatballs followed by the remaining Sauce. Cover and cook on low heat for 2 hours, gently stirring an hour after cooking.

When done, serve meatballs on toothpicks garnished with fresh herbs, if desired. Keep warm until serving.