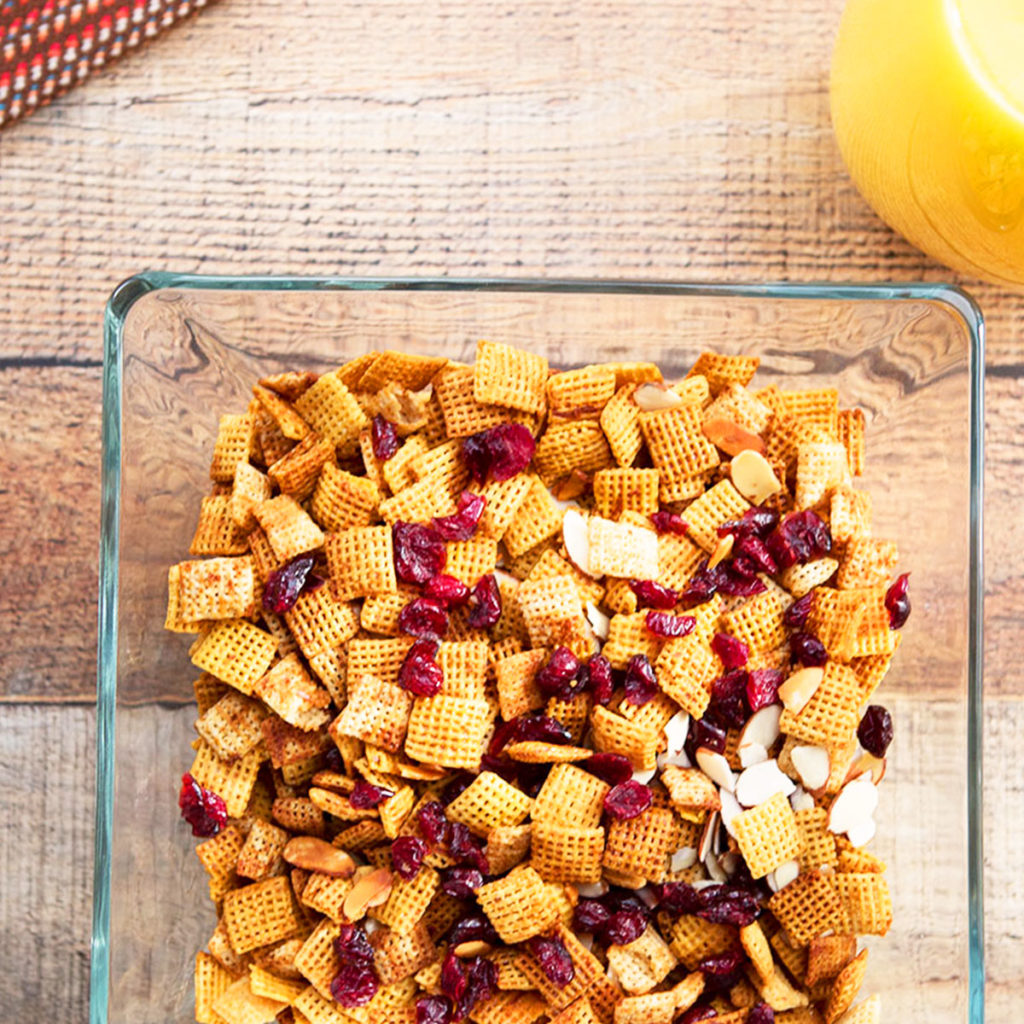 Cranberry Florida Orange Snack Mix
Try our Cranberry Florida Orange Snack Mix for the perfect afternoon snack your whole family will enjoy! A great grab-and-go option for those busy days with after school activities, our snack mix is made with the great taste of Florida Orange Juice and packs flavor with no added sugar.
Ingredients
¼ cup (60ml) Florida Orange Juice
3 cups of a wheat-based cereal or pretzel
4 tbsp. butter
¼ cup coconut sugar
5 oz. dried cranberries
8 oz. sliced almonds
Preparation
Cranberry Florida Orange Snack Mix
1. Preheat oven to 300 degrees F.

2. Combine cereal or pretzels and almonds on a large roasting pan and set aside.

3. In a microwave safe bowl, combine Florida Orange Juice, melted butter and coconut sugar. Microwave the mixture on high for 30 seconds.

4. Stir the mixture and pour it over the cereal, mixing until evenly coated.

5. Bake for 30 minutes, mixing occasionally.

6. Remove from oven and add in dried cranberries and sliced almonds.

7. Let completely cool.

8. Serve as a snack or packaged into Mason jars as a fun on-the-go treat.

Helpful Tip:
As a fully customizable snack, you can switch out the cereals, nuts or dried berries based on specific tastes or dietary restrictions.
Try using different types of wheat-based cereals or pretzels.