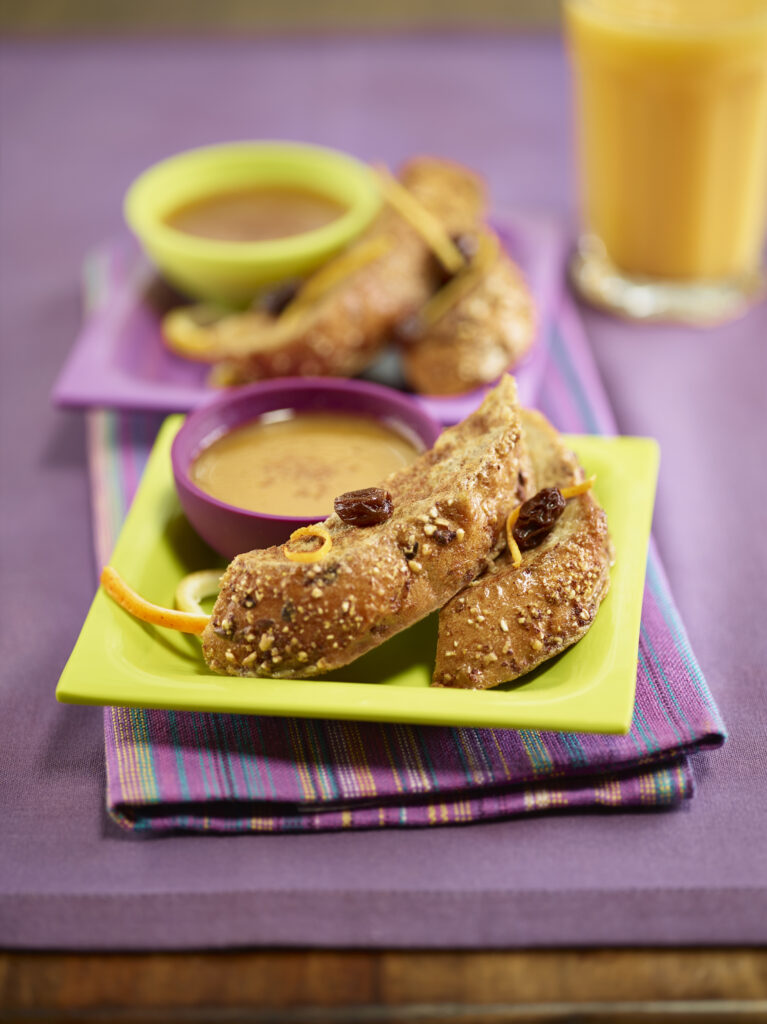 Cinnamon Florida Orange French Toast
Ingredients
½ cup (120 ml) Florida Orange Juice

1 loaf whole wheat French bread, sliced

8 large eggs

2 cups low-fat milk or almond milk

1 tsp. pure vanilla extract

1 tsp. cinnamon

3 oz. black raisins

1 tbsp. ground cinnamon, divided
Preparation
Cinnamon Florida Orange French Toast
1. Florida Orange Juice zest topping: In a small pot over medium heat, pour in Florida Orange Juice. Add raisins and half of the cinnamon, cook until raisins are fully hydrated. Remove from heat. Add contents to a blender and blend until smooth. Reserve.

2. Lightly mist a 9" x 13" x 2" casserole dish with non-stick cooking spray. Arrange bread slices in two rows, slightly overlapping pieces.

3. In a large mixing bowl, whisk together eggs, milk, vanilla and cinnamon. Pour mixture over bread, making sure all bread is moist. Cover and refrigerate overnight.

4. Preheat oven to 350 degrees. Sprinkle topping evenly over the top of bread and bake 35 to 40 minutes or until golden.

5. Add Florida Orange Juice zest on top of French toast or fresh berries, if desired.