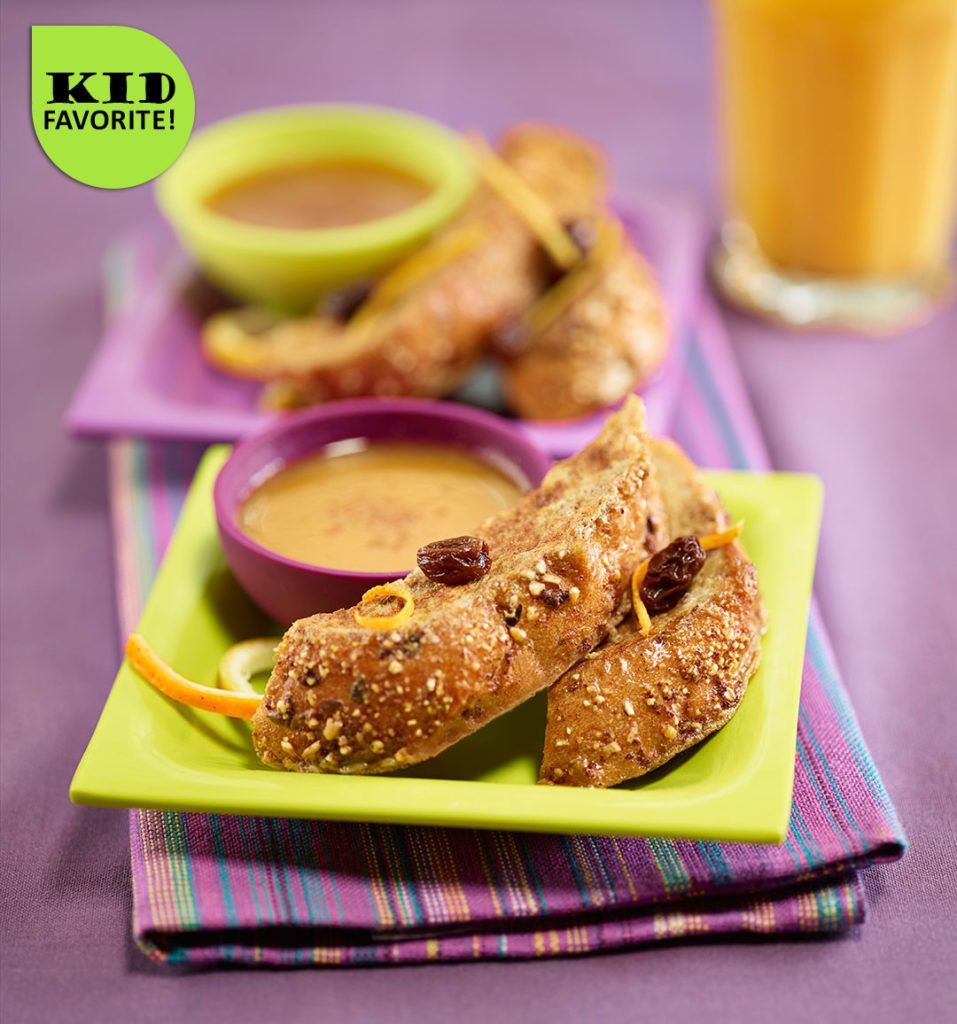 Cinnamon Florida OJ French Toast
Ingredients
1-1/2 cups (360ml) Florida Orange Juice

3 ounces black raisins

1 tablespoon ground cinnamon, divided

4 eggs, whole, large

¼ cup nonfat milk

4 slices whole-wheat French bread
Preparation
Cinnamon Florida OJ French Toast
1. In a small pot over medium heat, place the Florida Orange Juice. Add raisins and half the cinnamon; cook until raisins are fully hydrated. Remove from heat. Add contents to a blender and blend until smooth; reserve.

2. In a small bowl, combine the eggs, nonfat milk, and remaining cinnamon. Whisk until fully combined.

3. Place the four slices of French bread into the mixture.

4. Preheat a griddle over medium heat. Cook the French bread until golden brown; spoon the Florida Orange Juice and raisin mixture over top or serve on the side. Add orange zest to top of French toast, if desired. Serve immediately.