Slow Cooker Florida OJ Chili
Chili has always been a comfort food staple. Our chili is inspired by the amazing flavor of Florida Orange Juice. Prepare our chili in your slow cooker ahead of time and it makes dinner a breeze when you are busy during the week. This one pot meal is also perfect for sharing with friends and family.
Ingredients
1½ cups (360 ml) Florida Orange Juice

4 tbsp. olive oil, divided

1½ lbs. ground beef

Salt & pepper to taste

1 cup red bell pepper, chopped

1 cup green bell pepper, chopped

½ cup onion, diced

2 tbsp. jalapeño pepper, seeded, diced

2 tbsp. chopped garlic

1 tbsp. chili powder

1 tbsp. onion powder

2 tsp. garlic powder

2 tsp. ground cumin

1 (20-oz.) can diced tomatoes

2 tsp. fresh oregano

1 tsp. chipotle chili, seeded, chopped

1 tsp. finely ground cornmeal

1 tsp. Florida Orange zest, chopped

2 cups shredded cheddar cheese

1 cup sour cream
Preparation
Slow Cooker Florida OJ Chili
1. Heat large skillet over medium-high heat. Add 2 tablespoons olive oil and ground beef; season with salt and pepper to taste.

2. Brown meat until cooked through; remove meat from skillet and reserve.

3. Place cooked ground beef in a large slow cooker, add Florida Orange Juice, remaining 2 tablespoons olive oil, red and green peppers, onion, jalapeño, garlic, chili powder, onion powder, garlic powder, cumin, oregano, chipotle chiles, cornmeal and orange zest.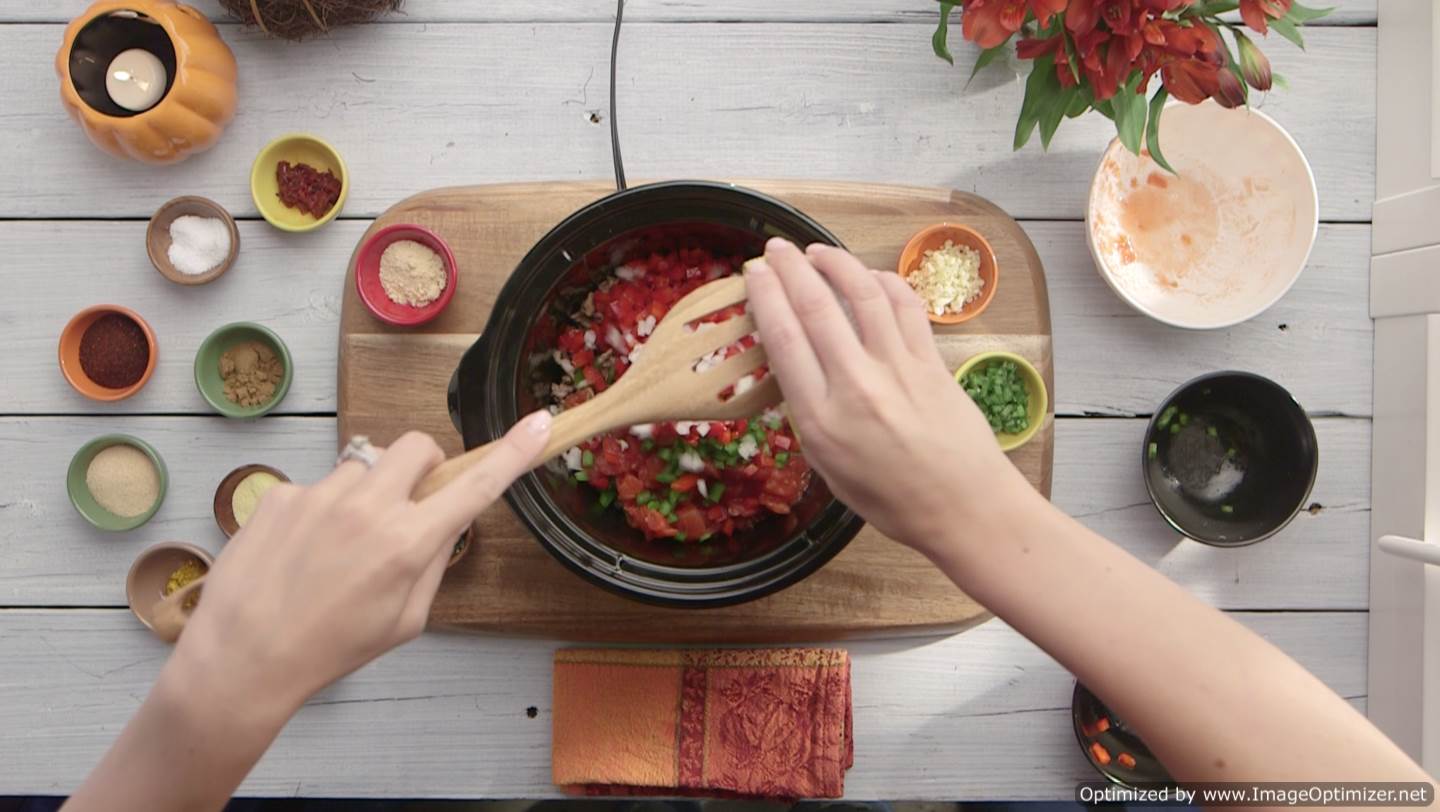 4. Cover and cook over medium to low heat for at least 3 hours.

Fun Tip: