Lighten up a take out classic with our Skinny Orange Chicken made with Florida Orange Juice. It's a simple recipe that will help make busy weeknights a little easier. In just 20 minutes you can have a delicious dinner with the great taste of Florida Orange Juice your whole family will enjoy after a long day.
Ingredients
½ cup (120 ml) Florida Orange Juice

2 lbs. boneless, skinless chicken breasts, cut into bite-sized pieces

Salt for seasoning

Pepper for seasoning

2 tbsp. olive oil

3 cloves garlic, minced

½ cup honey

⅓ cup (80 ml) soy sauce

¼ cup rice wine vinegar

3 tbsp. cornstarch

½ tsp. ground ginger

½ tsp. white pepper

Pinch of crushed red pepper flakes

Green onions, sliced for garnish

Toasted sesame seeds for garnish
Preparation
Skinny Orange Chicken
1. In a medium mixing bowl, add minced garlic, Florida Orange Juice, honey, soy sauce, rice wine vinegar, cornstarch, ginger, white pepper and red pepper flakes. Whisk together until combined.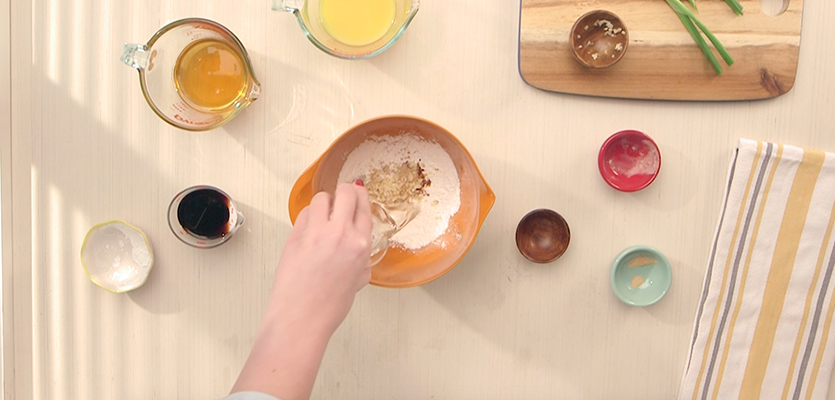 2. Heat oil in a large sauté pan over medium-high heat and add chicken.
3. Season chicken generously with salt and pepper and sauté for about 4-6 minutes, stirring occasionally, until the chicken is browned.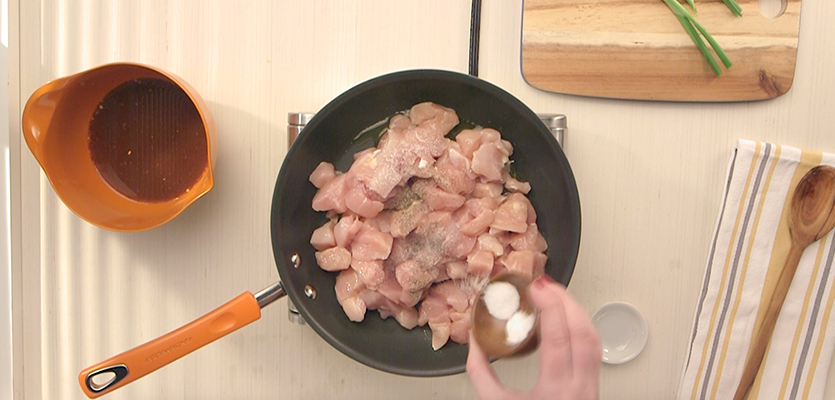 4. Pour in the orange chicken sauce into the sauté pan, and stir to combine. Bring sauce to a boil and continue boiling until thickened.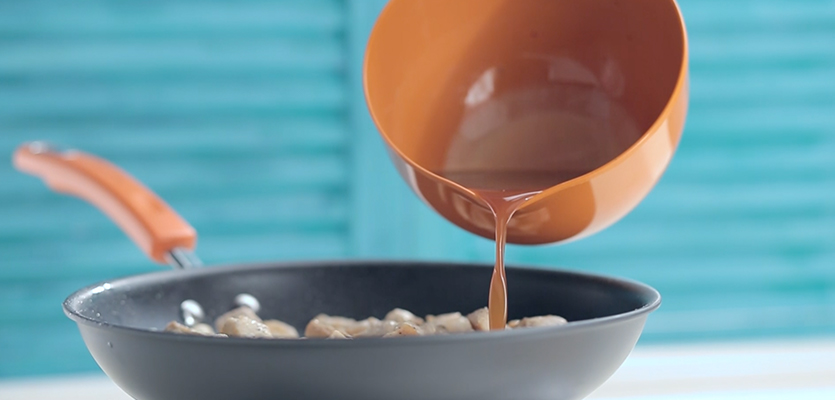 5. Remove from heat and serve immediately with rice.

6. Garnish with green onions and sesame seeds.