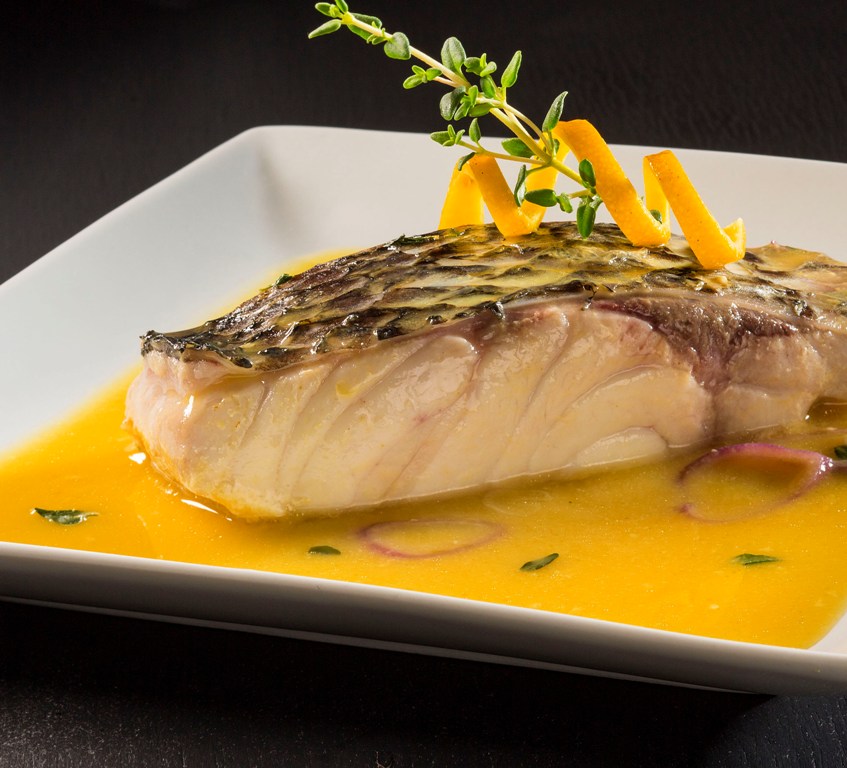 Florida OJ Steamed Sea Bass
Ingredients
2 cups Florida Orange Juice

Florida Orange Curls, if desired

4 tablespoons unsalted butter

½ bunch fresh thyme, chopped

1 shallot, minced

6 (4 oz.) striped bass fillets

Thyme sprigs, if desired
Preparation
Florida OJ Steamed Sea Bass
Place butter, thyme and shallots in small saucepan over medium heat. Cook until shallots are translucent; add Florida Orange Juice. Simmer; reduce mixture to one-half volume.

Place foil packet(s) on roasting pan in oven; cook 8 to 10 minutes or until desired temperature. Remove from oven. Carefully open foil packet; place bass on serving plate and spoon Florida Orange Juice mixture over bass. Garnish with thyme sprigs and Florida Orange Curls, if desired.
Preheat oven to 375° F.

Place large sheet of aluminum foil in roasting pan; fold up edges on all sides. Place 1 fillet of bass in middle of foil; pour 1/6 of Florida Orange Juice mixture over bass. Fold edges of foil together and seal on all sides to enclose bass in foil packet. Repeat for each bass fillet.