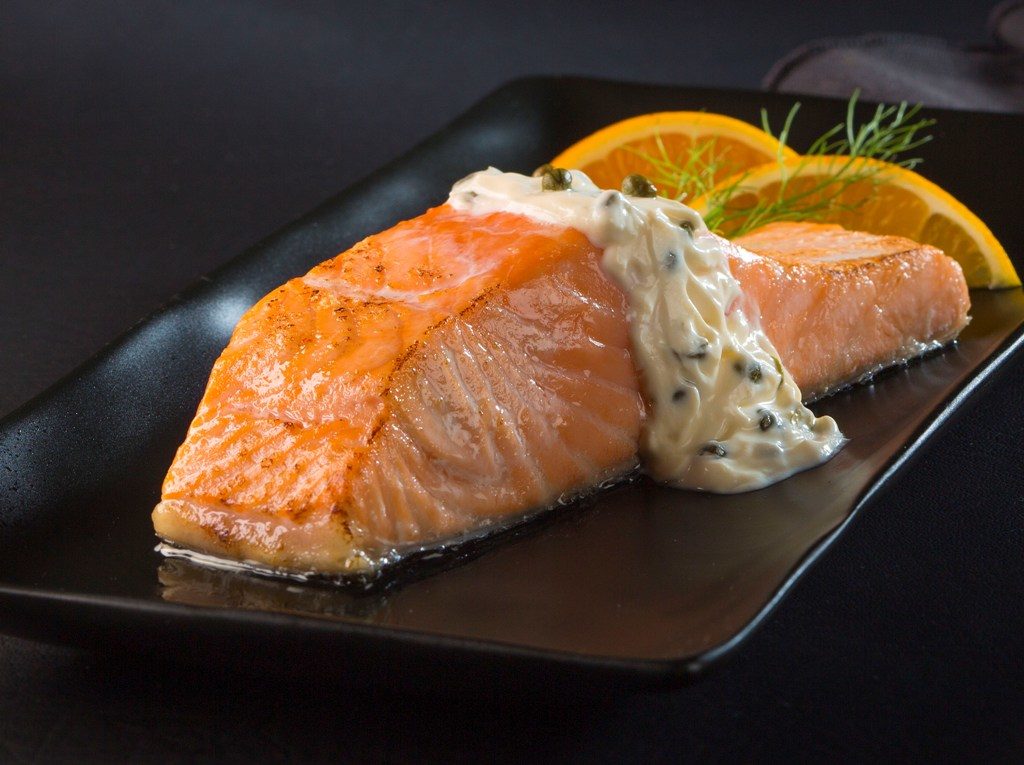 Florida OJ Salmon Au Poivre
Ingredients
½ cup (120 ml) Florida Orange Juice

6 Florida orange wedges, if desired

6 (4 oz.) salmon fillets

¾ cup plain yogurt

¼ cup sour cream

2 tbsp. green peppercorns, minced*

6 dill sprigs, if desired

Salt to taste

White pepper to taste
*Green peppercorns can be purchased at specialty supermarkets or online.
Preparation
Florida OJ Salmon Au Poivre
Preheat oven to 375° F.

Season salmon with salt and white pepper. Place fillets on baking sheet and bake for 6 to 8 minutes or until desired doneness.

Combine Florida Orange Juice, yogurt and sour cream; stir in green peppercorns.

Place cooked salmon fillets on serving plates; spoon Au Poivre sauce on top of salmon.
Garnish with orange wedges and dill sprigs, if desired. Serve immediately.