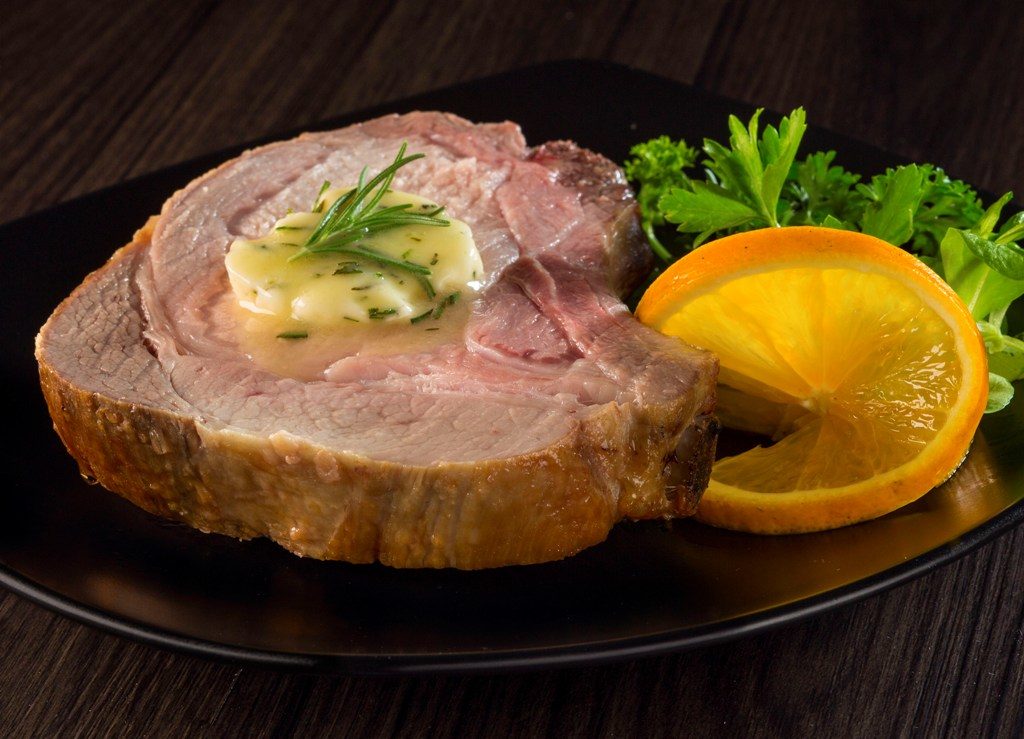 Florida OJ Maple Pork Roast
Ingredients
1 (6-rib) rack of pork, uncut, approximately 3 ¾ lbs.

2 cups (480 ml) Florida Orange Juice

¼ cup maple syrup

¼ lb. unsalted butter, at room temperature

2 sprigs fresh rosemary, minced

Florida Orange Slices, if desired

Rosemary sprigs, if desired
Preparation
Florida OJ Maple Pork Roast
Preheat oven to 375° F.

In large sauté pan, sear pork rack on all sides until golden brown. Transfer pork rack to roasting pan; place in oven.

Place Florida Orange Juice in small saucepan over medium heat; reduce to ¼ cup and cool.

Combine reduced Florida Orange Juice, maple syrup, butter and rosemary in mixing bowl; mix until combined.

Place sheet of plastic wrap on counter; place butter mixture on top of plastic wrap. Roll butter mixture into log shape; seal tightly with plastic wrap. Refrigerate or freeze until butter mixture is firm. Cook pork until internal temperature reaches 145° F; remove from oven and let stand for 15 to 20 minutes.

Slice pork rack into 6 ribs; place each pork rib on serving plate. Slice seasoned butter; place several slices of butter on top of each rib. Garnish with Florida Orange Slices and rosemary sprigs, if desired. Serve immediately