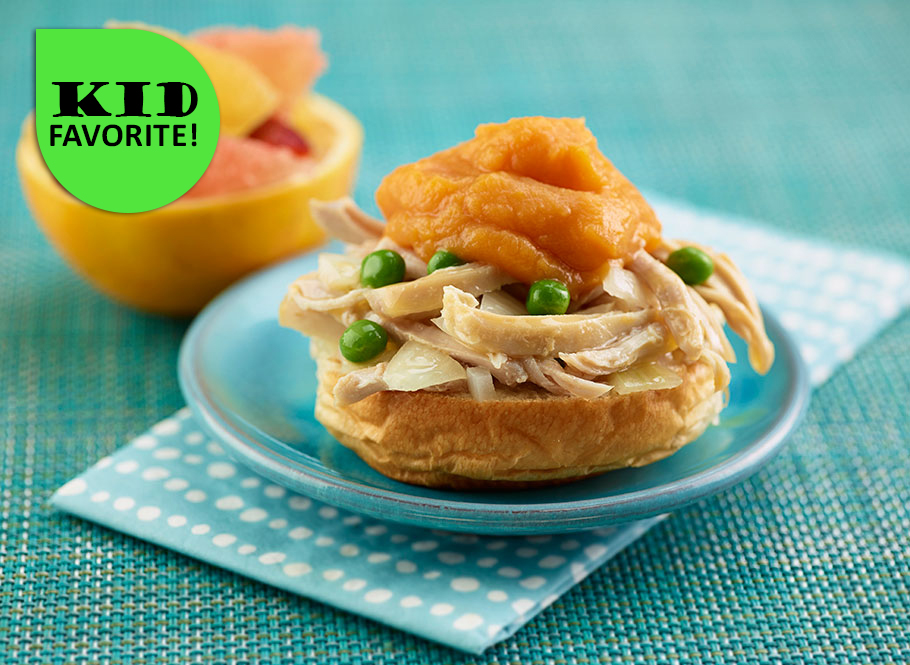 Florida OJ Chicken Popover
Ingredients
1 cup (240 ml) Florida Orange Juice

10 oz. chicken thighs

1/3 cup green peas, blanched

½ large, onion, blanched, cut into small dice

½ cup sweet potato, baked, purée

4 whole-grain rolls
Preparation
Florida OJ Chicken Popover
In a small pot over medium heat, poach the chicken in the Florida Orange Juice. Remove the chicken when fully cooked; cool and shred with a fork.

In a mixing bowl, combine shredded chicken, peas and onions; mix the ingredients together.

Cut the rolls in half and discard the tops. Fill the center of the rolls with the chicken mixture.

Place the purée sweet potato into a pastry bag with a small-hole tip.

Place in a 350°F oven for 6 minutes, remove from oven and pipe the sweet potato on top. Serve immediately.