Looking for a new way to add flavor to your favorite main course? Try this homemade dry rub featuring the amazing flavor of Florida Citrus. Not only does it provide a great flavor, it also makes an easy gift idea for dad that your kids can easily make. Download our printable dry rub gift labels by clicking here.
Ingredients
2 tbsp.dried citrus flakes

2 tbsp. kosher salt

2 tbsp. dark brown sugar

2 tbsp. cumin

1 tbsp. paprika

1 tsp.dried garlic

1 tsp. dried onion

1 tsp. cayenne pepper

1 tsp. white pepper

1 tsp. sage

1 tsp. thyme
Preparation
Florida Citrus Dry Rub
Combine all ingredients in a large bowl and mix well.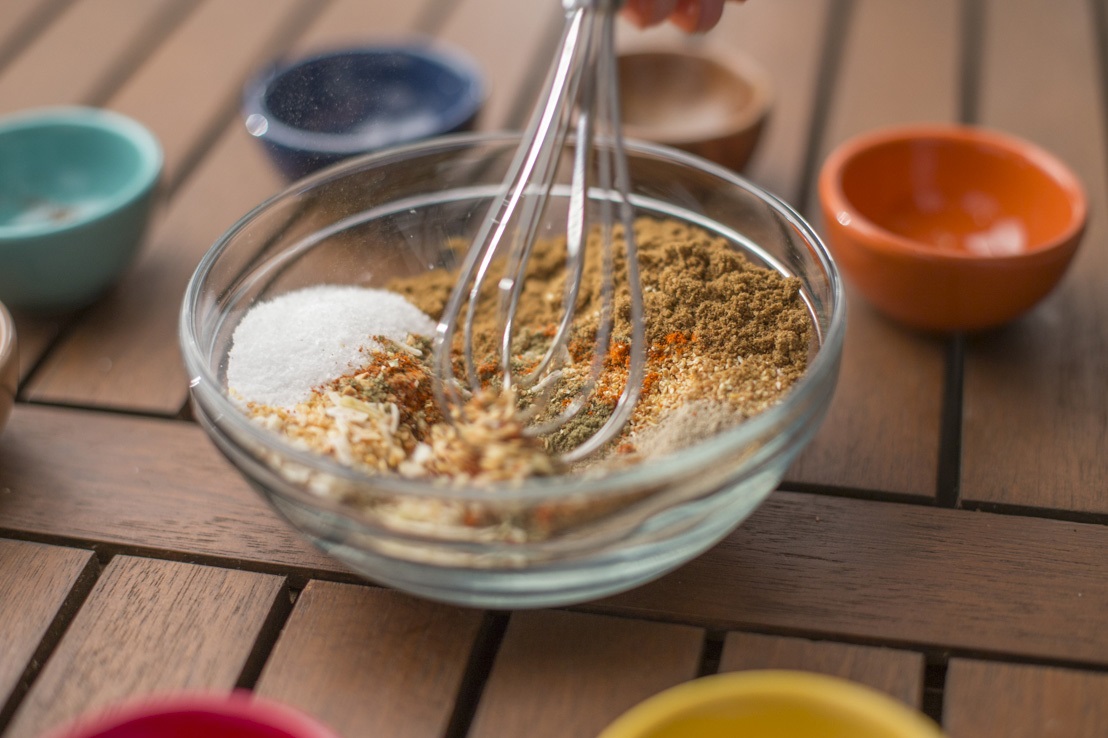 Step 2:
Store dry rub in an airtight container.
Step 3:
Place downloadable labels onto container for a personal touch.