Weekday mornings can get busy with trying to get everyone out the door. Our Cranberry Orange Muffins are simple and easy to make ahead and take on the go for breakfast every day. Make them on Sunday to last your family all week long. Pair these delicious muffins with an 8-oz.glass of Florida Orange Juice to get a full serving of fruit in the morning.
Ingredients
¾ cup (180 ml) Florida Orange Juice

2 cups flour

¾ cup light brown sugar

2 tsp. baking powder

2 eggs

1/3 cup vegetable oil

1 cup chopped fresh cranberries (or dried)
Preparation
Cranberry Orange Muffins
1. Preheat oven to 375 degrees F.

2. Mix flour, brown sugar and baking powder and set aside.

3. In a separate bowl, beat eggs together. Add Florida Orange Juice and oil.

4. Add dry ingredients into the wet ingredients bowl and stir until moistened. Fold in cranberries. Don't overmix the batter or the muffins will not form correctly.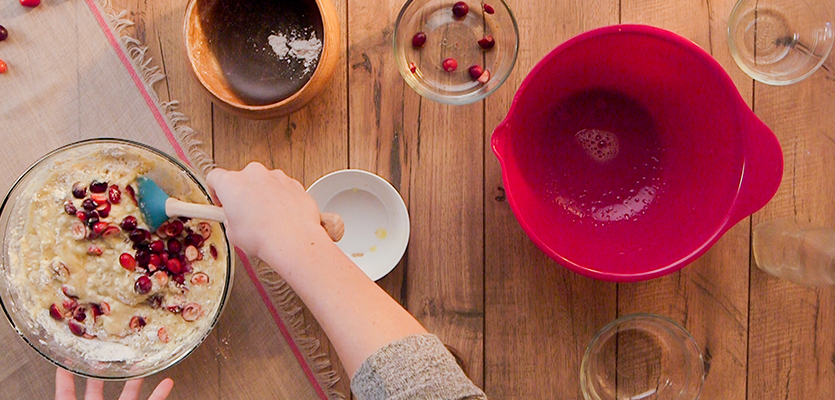 6. Spoon batter into prepared muffin pan until each well is approximately half full.

5. Line Muffin pan with paper liners.

7. Bake for 20 minutes or until golden brown.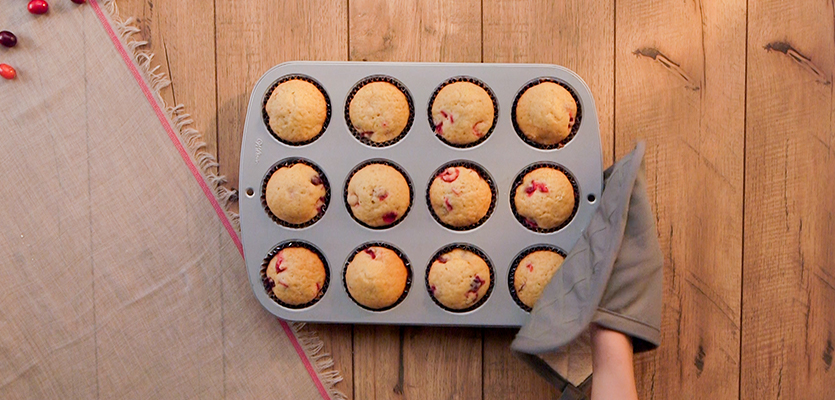 If you do not have liners, use non-stick spray to line the muffin pan.
Use an ice cream scooper to help evenly fill the muffin pan.