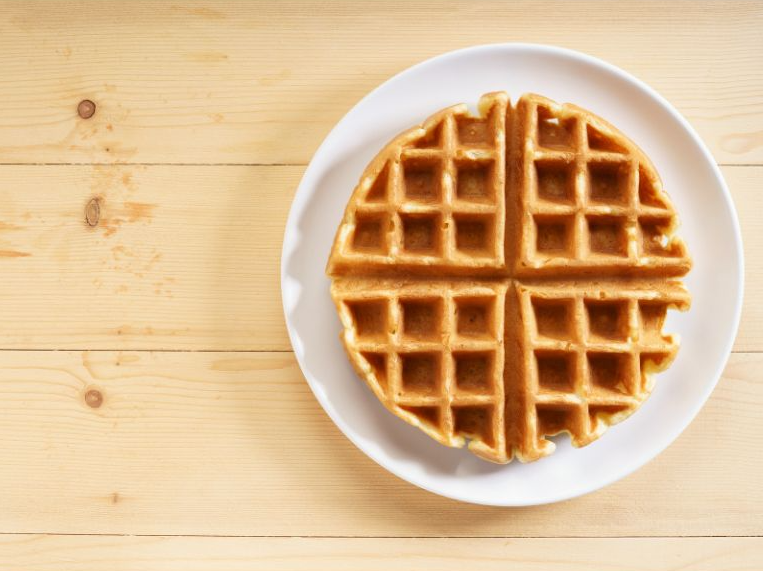 Citrus Orange Waffle Recipes
Ingredients
For Waffles:
2 tbsp. Macadamia nuts, toasted and chopped

1 cup all-purpose flour

½ cup whole-wheat flour

1 ½ tsp. baking powder

1 tbsp. sugar

1/4 tsp. salt

1 cup (240 ml) Florida Orange Juice*

1 egg

1 tbsp. canola oil

1 tsp. pure vanilla extract

*May substitute Florida Orange Juice from concentrate.
For Banana Coconut Syrup:
½ cup (120 ml) Florida Orange Juice
2 tbsp. coconut milk
¼ cup maple syrup
1 banana, sliced
Preparation
Citrus Orange Waffle Recipes
1. Toast Macadamia nuts in a 350 degree oven for 5-8 minutes until golden. Remove, cool and chop.
2. In a large bowl, combine flours, baking powder, sugar and salt.
3. In a medium bowl combine orange juice, egg, canola oil and vanilla and mix well.
4. Add wet ingredients to dry ingredients and mix until smooth, and stir in Macadamia nuts.
5. For syrup, simmer to reduce the orange juice by half, then add coconut milk, syrup and sliced banana to the saucepan to warm through.
6. Heat a waffle iron and lightly coat with nonstick canola oil spray. Portion ½ cup batter on warmed waffle iron.
7. Cook until golden brown or until waffle begins to separate from iron. Top with ¼ cup of banana coconut syrup, and serve immediately.
Time Saver: If you want to prepare this recipe the day before making the waffles, simply mix the wet ingredients in a container and store overnight in your refrigerator. Prepare the dry ingredients separately and store. Mix them together just prior to using.