Bacon-Wrapped Shrimp with Florida OJ Chipotle Sauce
Looking for something new to try on the grill? Try this quick and easy meal time solution that's great for entertaining friends and family or for a quick meal. Our Florida Orange Juice Marmalade adds a citrus kick to your bacon-wrapped shrimp.
Click here for our Florida Orange Juice Marmalade recipe.
Ingredients
1 tbsp. chopped canned chipotle peppers in adobo sauce

3 tbsp. water

12-slices turkey bacon

1-1 ¼ lb.clean and peeled medium shrimp
Preparation
Bacon-Wrapped Shrimp with Florida OJ Chipotle Sauce
Step 1:
Heat grill or grill pan to medium-high heat.
Step 2: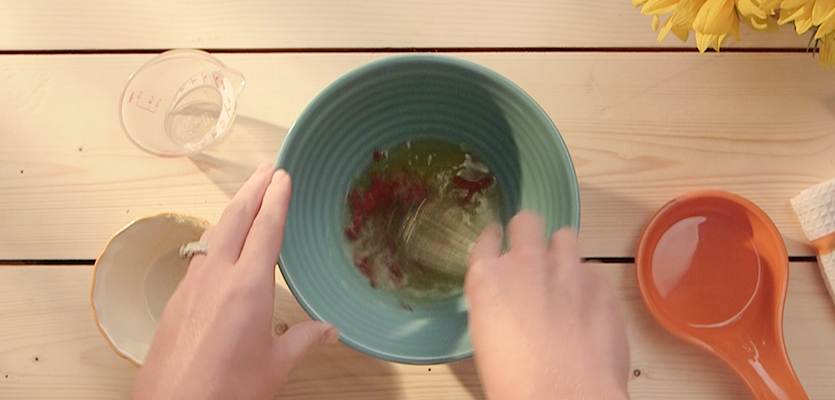 Mix Florida Orange Juice Marmalade, water and chopped chipotle peppers in adobo sauce ingredients until blended; set aside.
Step 3:
Place bacon slices on microwaveable plate; cover with paper towel.
Step 4:
Microwave bacon slices on HIGH for two minutes, or until partially cooked (bacon will be slightly limp). Allow to cool.
Step 5:
Thread one bacon slice and three shrimp onto each of the 12 skewers, placing shrimp between folds of bacon.
Step 6: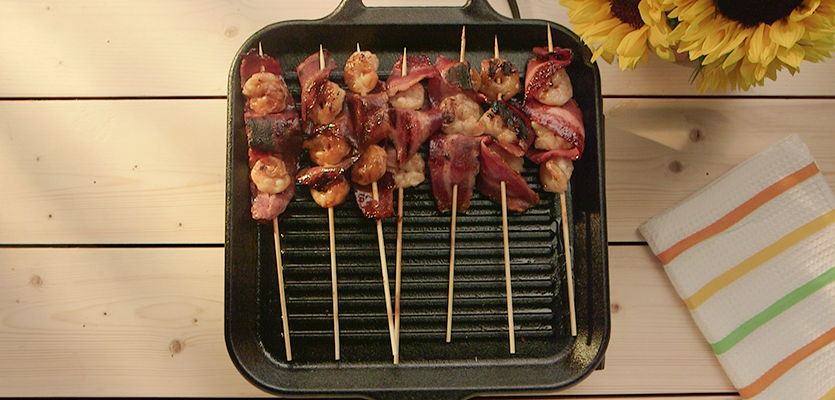 Reserve half the sauce. Grill kabobs five to six minutes or until bacon and shrimp are done, brushing with remaining sauce for the last two minutes. Warm reserved sauce; serve with kabobs.
Nutrition Facts
Amount per serving
Calories
356.8
% Daily Value*

Total Carbohydrate

3.3g

1%
*The % Daily Value tells you how much a nutrient in a serving of food contributes to a daily diet. 2000 calories a day is used for general nutrition advice.