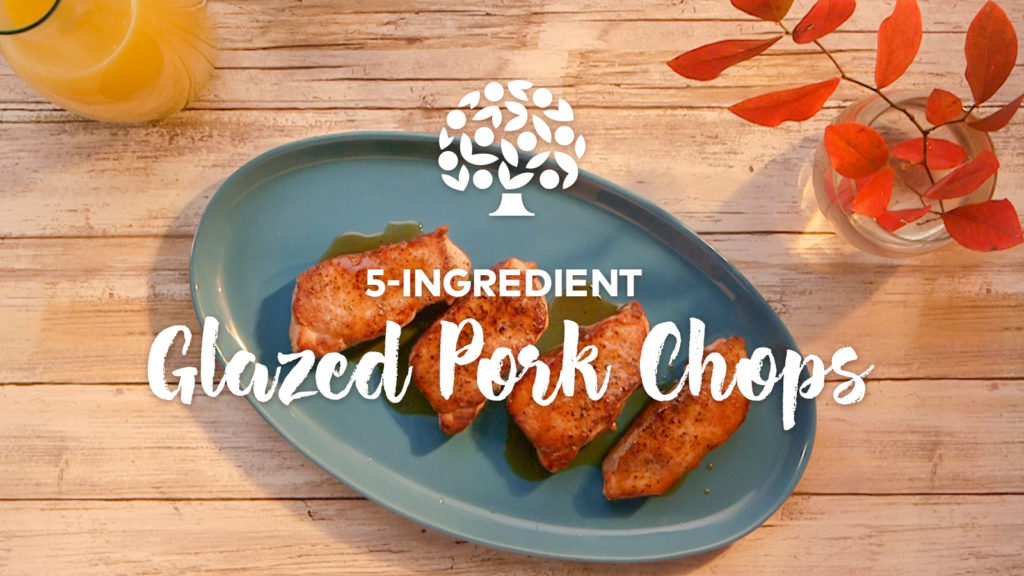 5-Ingredient Orange Glazed Pork Chops
Five ingredients is all you need to make your family a simple and healthy dinner on a busy night. With our 5-Ingredient Orange Glazed Pork Chops you can make your family an easy dinner with the nutritional benefits of Florida Orange Juice.
Ingredients
¾ cup (180 ml) Florida Orange Juice

1 ½ lb. boneless pork chops, ¾ in. thick

2 tbsp. vegetable oil

¾ cup packed light brown sugar

1 tbsp. Dijon mustard

Salt and pepper for seasoning
Preparation
5-Ingredient Orange Glazed Pork Chops
Step 1:
Season pork chops generously with salt and pepper. Let seasoned pork chops sit for 20 minutes or until room temperature.
Step 2:
In a small bowl, whisk together Florida Orange Juice, brown sugar and Dijon mustard. Set aside.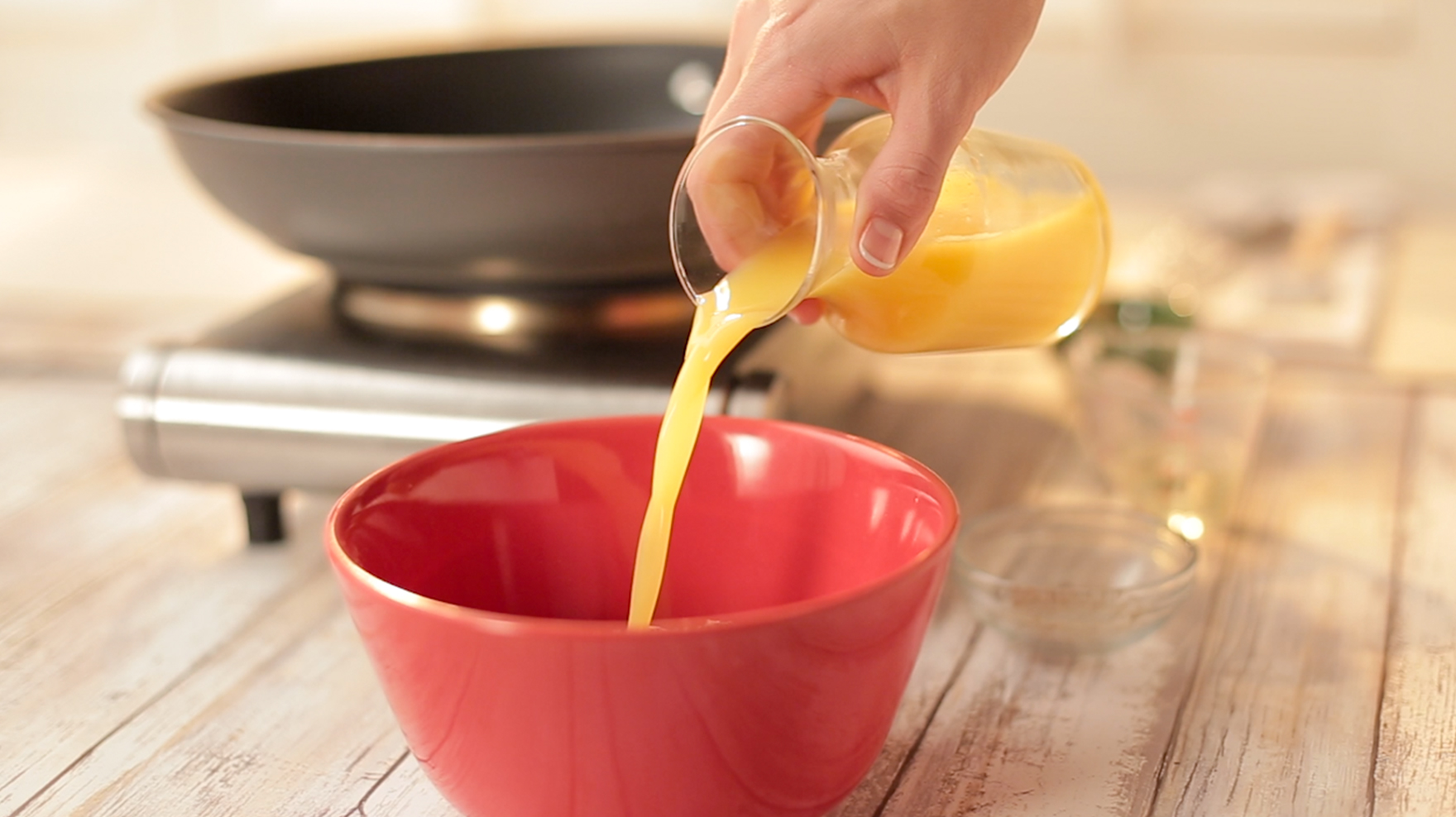 Step 3:
Warm oil in a large skillet over medium heat. Brown pork chops for about four minutes per side.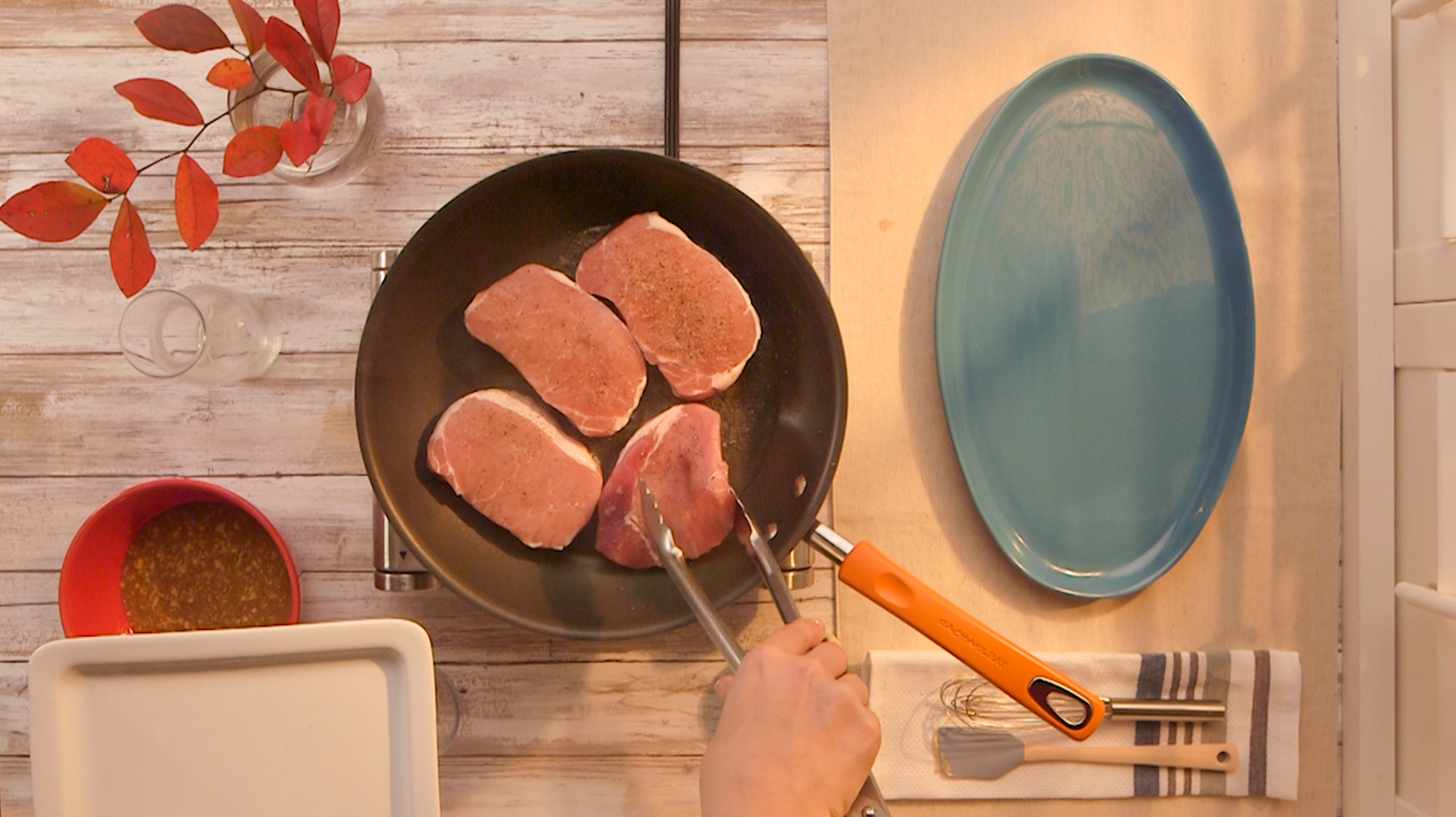 Step 4:
Once the internal temperature in the thickest part of the meat reaches 140°F, remove from the pan and place on plate. Cover loosely with foil. The meat will continue to cook while resting and get to the necessary 145°F for consumption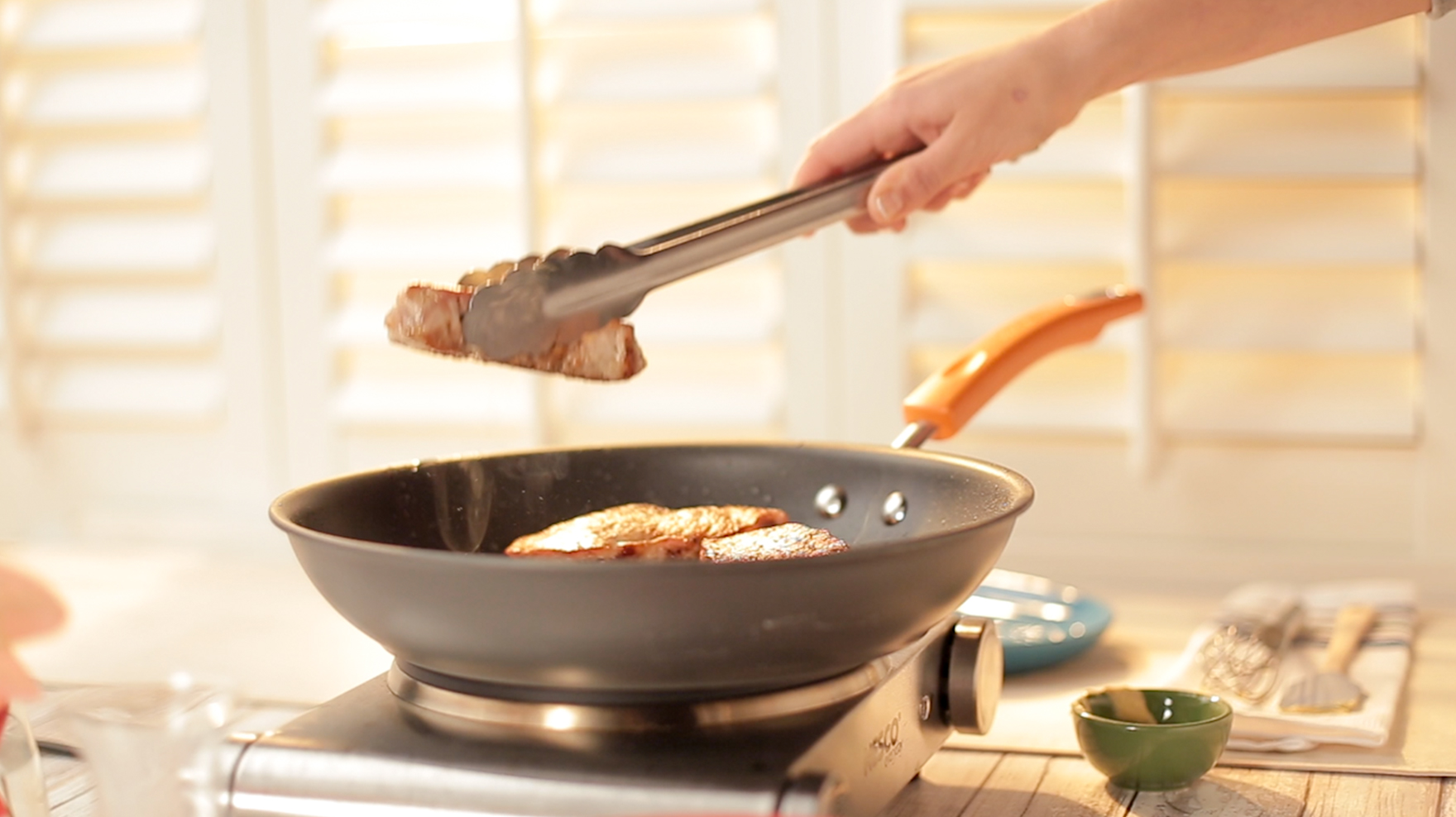 Step 5:
Pour out any excess oil from the pan, but do not wipe it clean.
Step 6:
Place pan back on medium-high heat and deglaze the pan with the Florida Orange Juice mixture, scraping up any browned bits. Let boil, while stirring constantly, about two minutes or until thickened.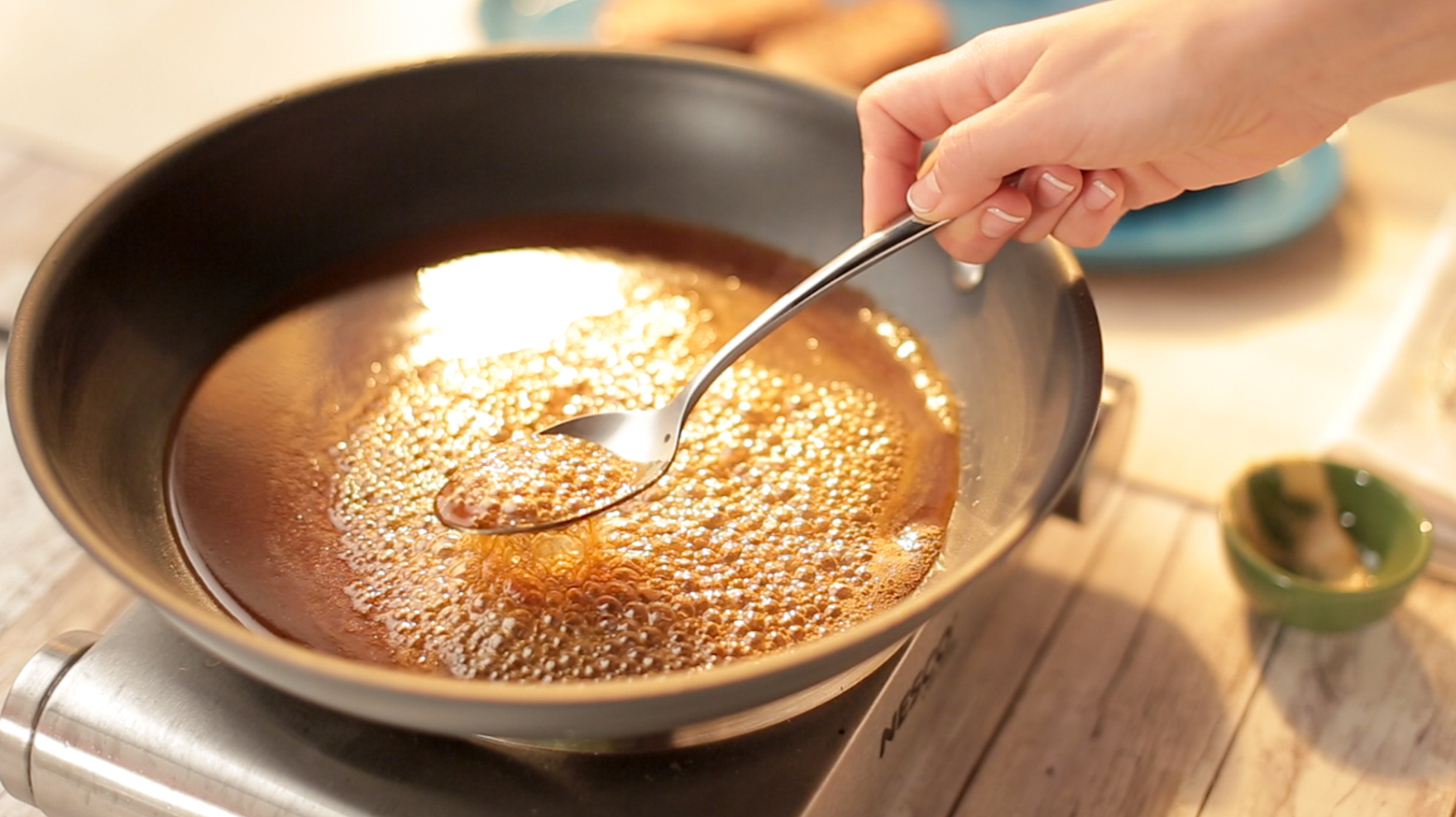 Step 7:
Pour a little bit of glaze over each pork chop and serve immediately.