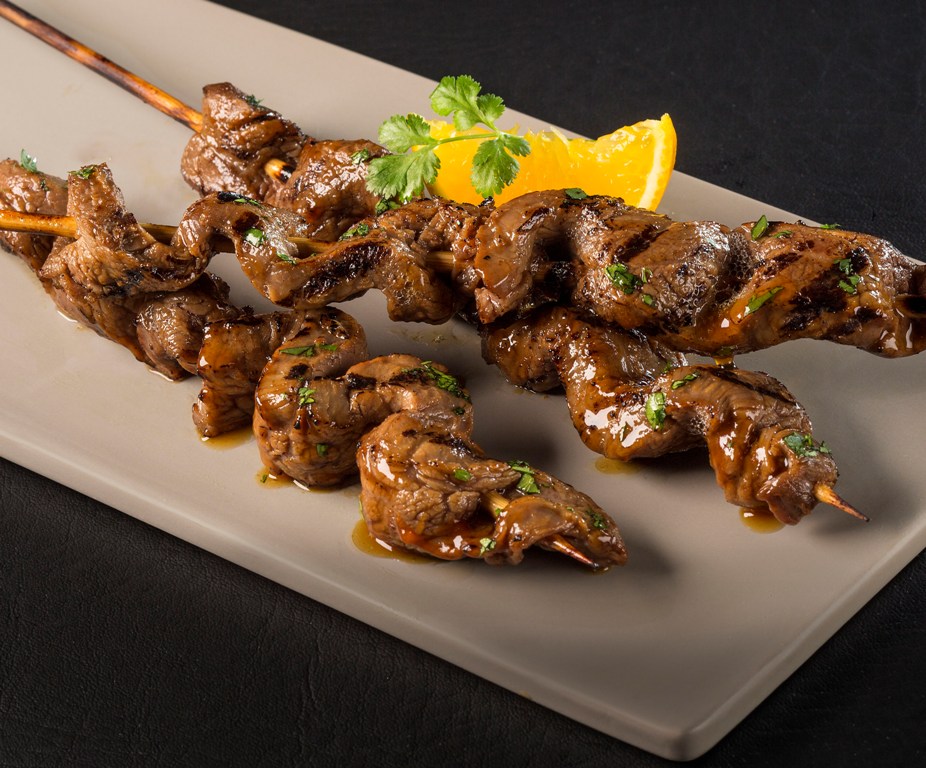 Steak Kabob with Florida OJ Hoisin Sauce
Ingredients
1 cup (240 ml) Florida Orange Juice

Florida Orange wedges, if desired

1 cup hoisin sauce

¼ cup (60 ml) lime juice

3 tbsp. sriracha sauce

½ bunch Fresh cilantro, roughly chopped

Flank steak, sliced into 4×1-inch strips

16 each bamboo skewers, soaked in water overnight

Cilantro sprigs, if desired
Preparation
Steak Kabob with Florida OJ Hoisin Sauce
Step 1:
Preheat grill. Combine Florida Orange Juice, hoisin sauce, lime juice, sriracha sauce and cilantro in mixing bowl.
Step 2:
Add flank steak strips; cover tightly and refrigerate overnight.
Step 3:
Thread steak strips onto bamboo skewers. Grill over medium heat until desired doneness.
Step 4:
Garnish with Florida Orange Wedges and cilantro sprigs, if desired.