Featuring the nutritional benefits of Florida Orange Juice, our Orange Kale Smoothie is less than five ingredients and makes for a filling breakfast to fuel you and your family. Kale, combined with Florida OJ and pineapple, makes this recipe an excellent source of vitamin C and a good source of vitamin A, which may help support immune system function and skin health.
Ingredients
2 cups (500 ml) Florida Orange Juice
¼ cup frozen pineapple
1 cup kale, tough stems removed
4 mint leaves
Preparation
In a large blender add frozen pineapple, kale, mint leaves and Florida Orange Juice.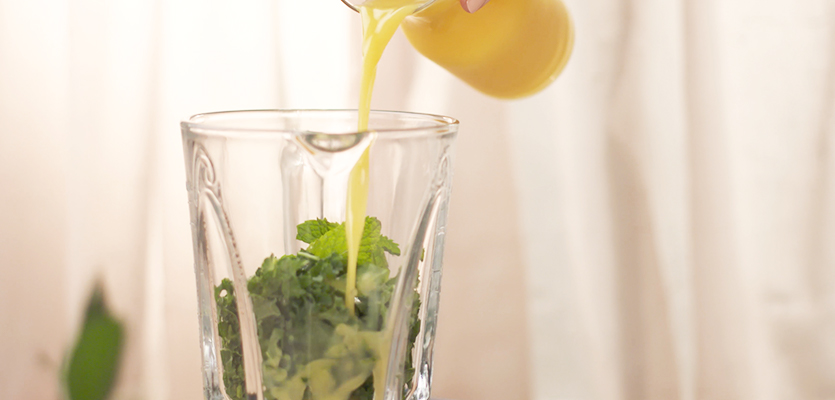 2. Blend until smooth.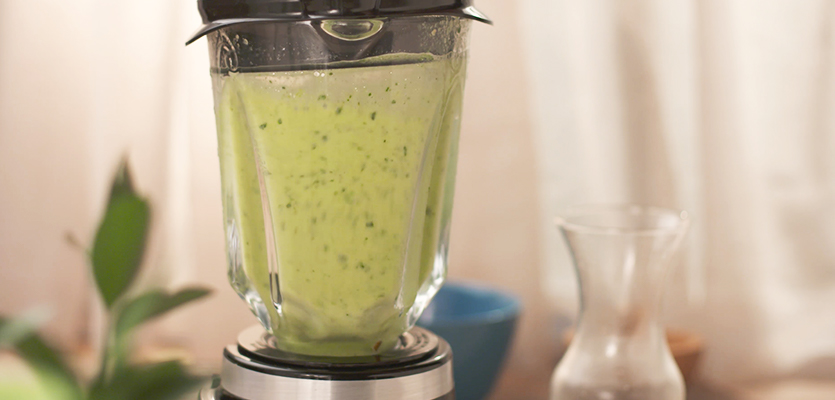 3. Pour into a tall glass.