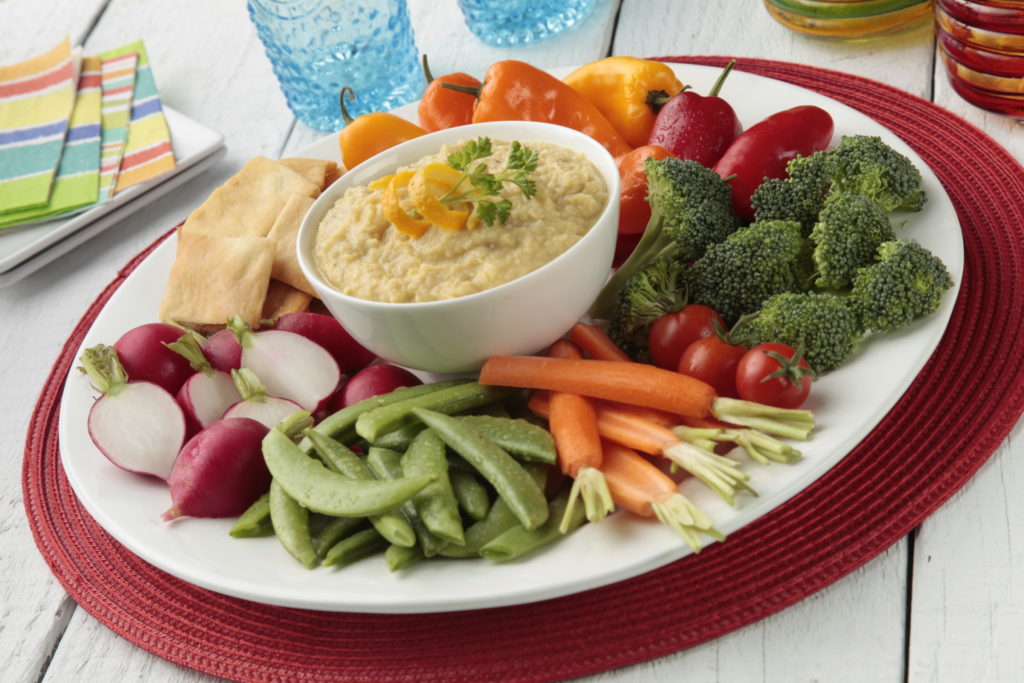 Orange Hummus Plate Recipe
Ingredients
2 (15-ounce) cans garbanzo beans, drained

1 cup 100% Florida orange juice

1 cup canned artichoke hearts, drained

2 tablespoons extra virgin olive oil

2 tablespoons fresh lemon juice

2 cloves garlic

1 teaspoon coarse salt

1 teaspoon black pepper

2 tablespoons minced fresh parsley, optional
Preparation
Orange Hummus Plate Recipe
In food processor bowl, combine all ingredients except parsley.
Process until smooth, stopping and scraping sides of bowl several times. Place in serving bowl and sprinkle with parsley, if desired.
Serving Suggestion:
Serve Citrus Hummus with pita chips and assorted fresh vegetables such as pea pods, baby carrots and miniature bell peppers.