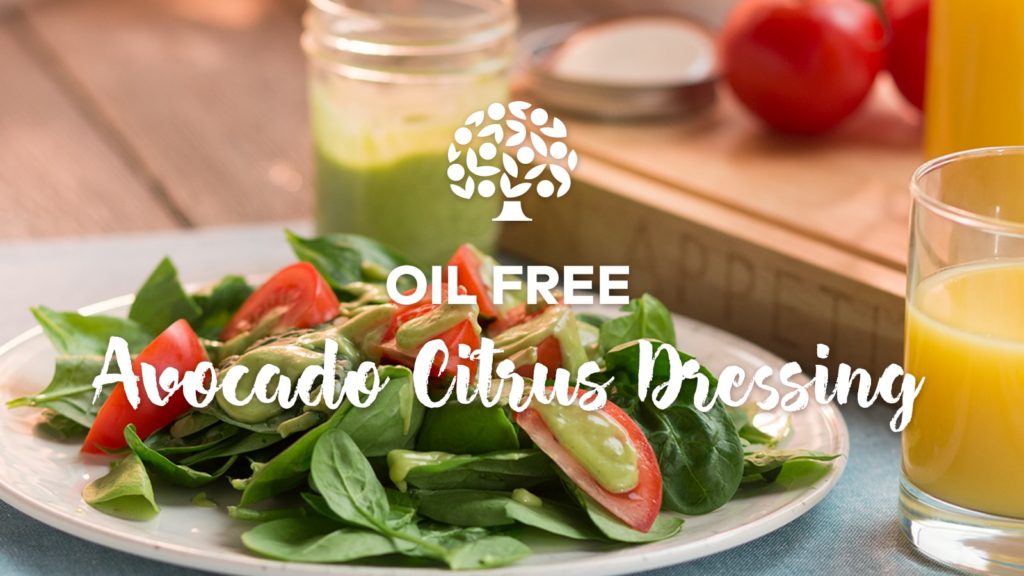 Oil Free Avocado Dressing
For an easy homemade salad dressing, try our Oil Free Avocado Salad Dressing made with the great flavor of Florida Orange Juice. This dressing takes minutes to prepare and is perfect to top off salads or rice bowls for meal prepping lunches throughout the week.
Ingredients
¼ cup (60 ml) Florida Orange Juice

2 ripe avocados, peeled and pitted

1 lime, zested and juiced

1 tbsp. cilantro (if desired)

Salt and pepper, to taste
Preparation
Oil Free Avocado Dressing
1. Place all ingredients in a blender or food processor and puree until very smooth (you may have to scrape down the sides a few times). After blending, the dressing should be very smooth, light and airy.
2. Season with salt and pepper to your tastes.

3. To use as a salad dressing, add 1 tablespoon of water at a time to the dressing and whisk or blend to incorporate well, until you've got it as thin as you like.

Helpful tip: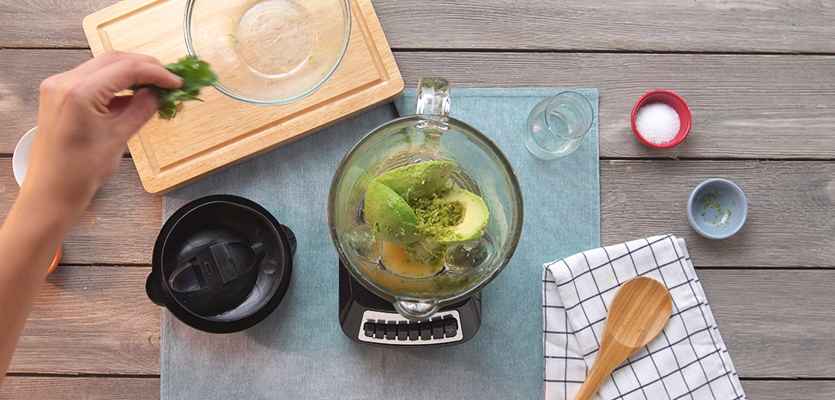 The dressing will keep for 3-4 days in the refrigerator, or can be frozen for 1-2 months in an airtight container. To use, simply thaw in your refrigerator or bowl of cold water.
Whisk to bring everything back together and serve cold.