Multi-Cooker Chicken Verde Soup
Our Multi-Cooker Chicken Verde Soup is an easy recipe to make ahead and serve throughout the week for simple dinners. With the flavor of Florida Orange Juice, your family will love this soup recipe throughout the year.
Ingredients
1 cup (240 ml) Florida Orange Juice

2 tbsp. olive oil

1 Anaheim pepper

1 jalapeño, seeds removed

1 yellow onion

4 garlic cloves

2 whole chicken breasts

1 lime, juiced

1 bunch cilantro

1 7-oz. can green chilies

1 8-oz. jar salsa verde

1½ tbsp. cumin

1 tsp. chili powder

1 tbsp. oregano

Pinch of salt

Pinch of pepper

1 32-oz. carton low sodium chicken broth
Preparation
Prep Time
Cook Time
Total Time

10 minutes

4 hours

4 hours

10 minutes
Multi-Cooker Chicken Verde Soup
1. Dice Anaheim pepper, jalapeño, onion, and garlic cloves.

2. In a multi-cooker, sauté diced ingredients with olive oil for 5-7 minutes, or until onion is translucent.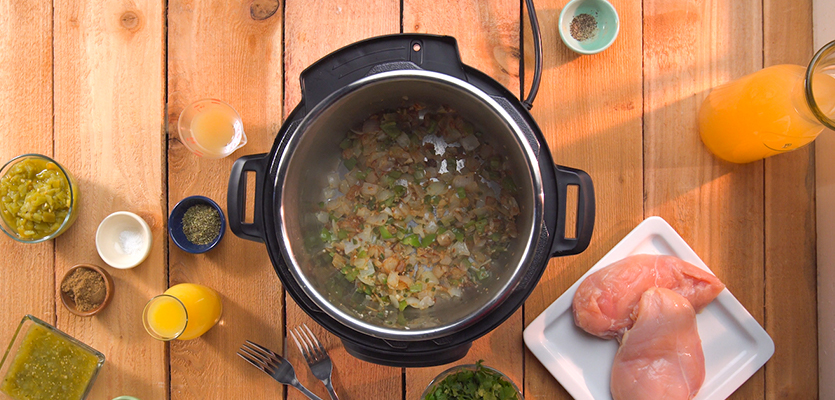 3. Add raw chicken breasts to multi-pot, along with Florida Orange Juice, chicken broth, lime juice, green chilies, salsa verde, oregano, salt, cumin, pepper, chili powder and finely chopped cilantro.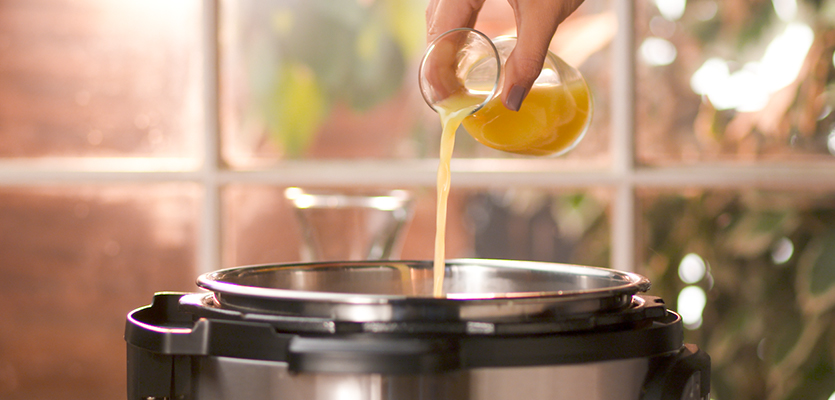 4. Set multi-cooker on high for 4 hours on slow cooker setting.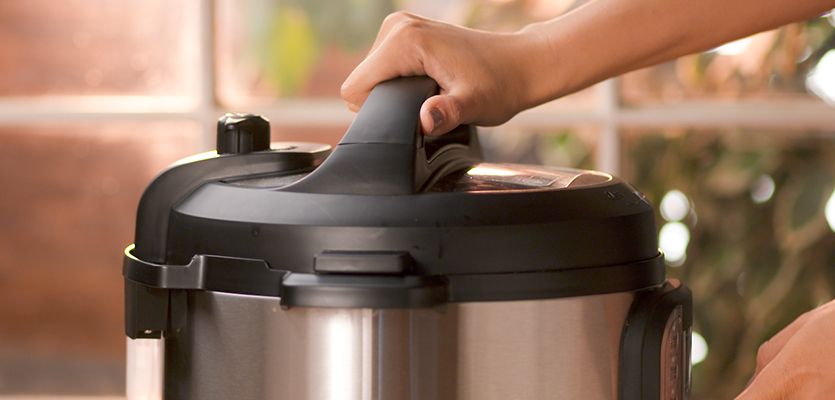 6. Serve and enjoy! Chicken Verde Soup will keep in a refrigerator for up to 5 days when stored in an airtight container.
5. After 3 hours, open multi-cooker and shred chicken breasts using two forks. Continue cooking for 1 hour.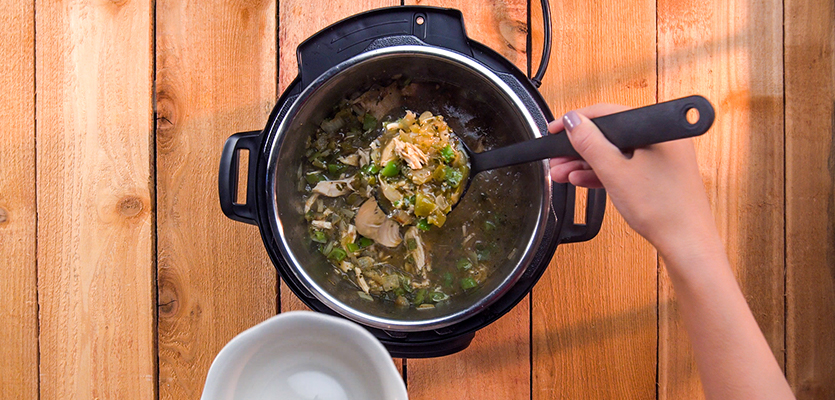 Helpful Tip:
Easily make this in a slow cooker, as well, by preparing the sauté mixture over the stove and following the rest of the steps as they are.