Prep lunch for the week ahead by making a variety of Mason Jar Salads on Sunday night. Having prepared salads to grab and go throughout the week makes it easy to have healthier lunches every day. Also, by pairing your salads with our Easy Orange Salad Dressing, you're able to get additional nutritional benefits from Florida Orange Juice.
Ingredients
Large Mason jar with lid

Your favorite salad dressing and ingredients
Preparation
Mason Jar Salads
Step 1:
Start with a clean Mason jar and be sure to have the lid handy.
Step 2:
Create the first layer on the bottom of the Mason jar by adding your selected dressing and other wet ingredients (tomatoes, cucumbers, berries, etc.). Try using our Easy Orange Salad Dressing.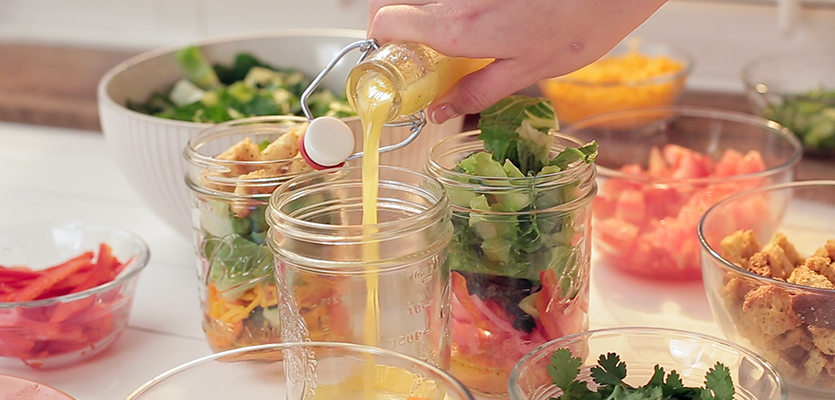 Step 4:
Place lid on top of Mason jar and store in fridge until ready to eat. Remember to shake your salad and mix up your layered ingredients before eating.