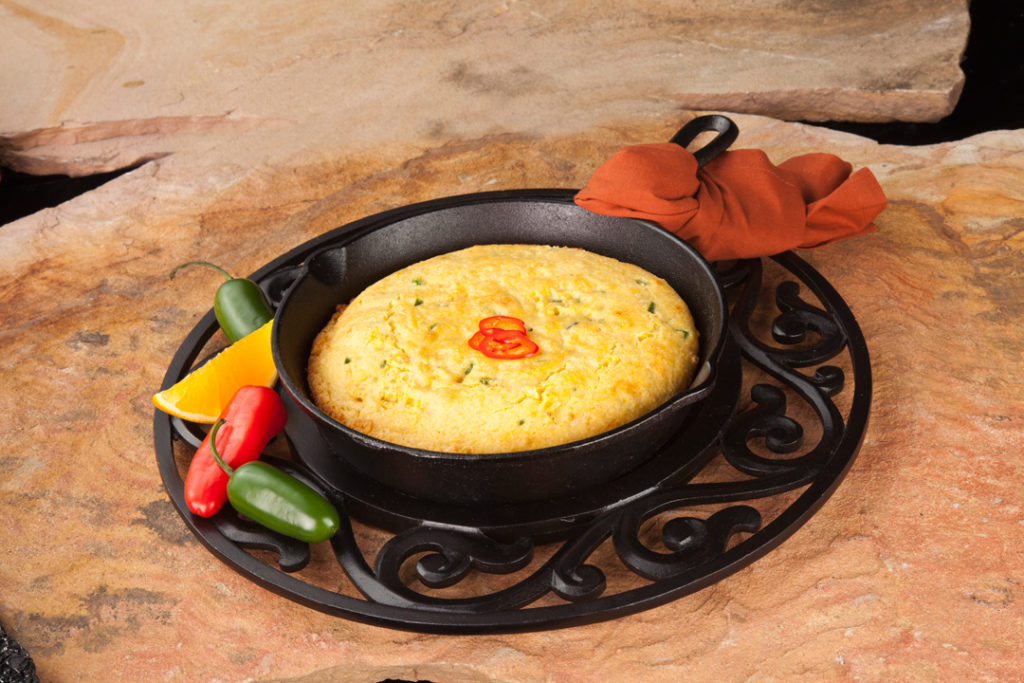 Florida Orange Jalapeño Cornbread
Ingredients
½ cup Florida Orange Juice

1 tsp. Florida orange zest, chopped

1 ¼ cups yellow cornmeal

¾ cup all-purpose flour

3 tbsp. sugar

2 ½ tsp. baking powder

¾ tsp. salt

½ cup milk

2 large eggs, beaten

3 tbsp. jalapeño pepper, seeded, minced

2 tbsp. salted butter, melted
Preparation
Florida Orange Jalapeño Cornbread
Step 1:
Preheat oven to 400°F. Grease 10-inch cast iron or ovenproof skillet; heat skillet in oven.
Step 2:
Meanwhile, in large mixing bowl, combine cornmeal, flour, sugar, baking powder and salt; mix well. Add Florida Orange Juice, milk, eggs, jalapeño pepper, butter and Florida Orange Zest; stir with wooden spoon just until combined, being careful not to overmix. Batter will be slightly lumpy.
Step 3:
Remove cast iron skillet from oven and pour cornbread batter in skillet. Return to oven and bake for 15 to 20 minutes, until cornbread is cooked through and lightly browned on top.
Step 4:
Toothpick inserted in center will come out clean. Remove from oven; let stand for 2 to 3 minutes. Slice into wedges to serve.