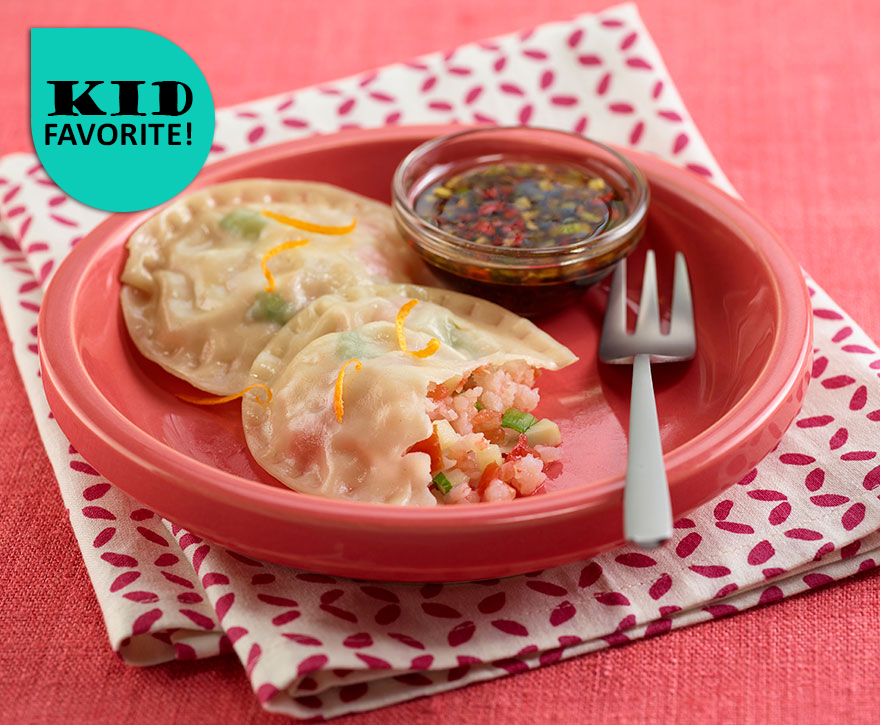 Florida OJ Homemade Shrimp Ravioli
Ingredients
1 cup Florida Orange Juice

9 oz. shrimp, 16-20 count, peeled and deveined

¼ cup green onion, chopped, divided

1 cup parsnip, blanched and chopped

1 cup plum tomatoes, chopped

1 wonton wrapper pack (16 pieces)
Preparation
Florida OJ Homemade Shrimp Ravioli
In another bowl, combine the cooked parsnip, chopped tomatoes and remaining green onion; reserve.

Combine chopped shrimp with the parsnip mixture.

Place a spoonful of the shrimp/parsnip mixture in the middle of the wonton and cover with another wonton, pressing firmly around the moistened edges to seal.

Place raw shrimp in a bowl. Add the Florida Orange Juice and half of the green onion; cover with plastic wrap. Refrigerate for 30 minutes.

Preheat a large sauté pan. Remove the shrimp from the marinade; discard marinade. Sauté shrimp until cooked thoroughly (3–4 minutes); cool and chop roughly.

Lay out 8 wonton wrappers. Moisten the four sides of the wonton wrappers with a little water.

When all raviolis are made, place into boiling water to cook for 2–3 minutes, until the wonton is soft. Serve immediately.