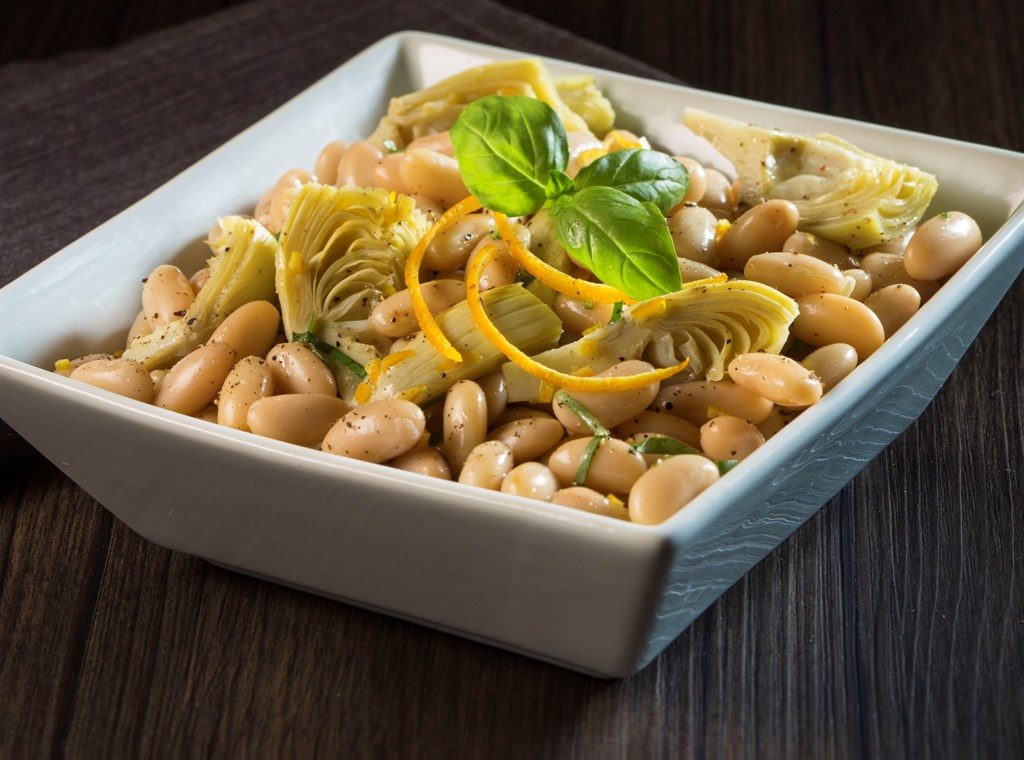 Cannellini Bean Salad with Orange Miso Vinaigrette
Ingredients
1 cup (240 ml) Florida Orange Juice

Florida Orange peel, cut in thin strips, if desired

¼ cup white wine vinegar

1/3 cup extra virgin olive oil

2 tbsp. white miso

2 tsp. agave nectar

1 tbsp. Florida Orange zest, minced

1 (30 oz.) container cannellini beans, drained

1 (27 oz.) container artichoke hearts, drained, quartered

Salt to taste

Pepper to taste

¼ cup fresh basil, cut into chiffonade

Basil sprigs, if desired
Preparation
Cannellini Bean Salad with Orange Miso Vinaigrette
Step 1:
Combine Florida Orange Juice, vinegar, olive oil, miso, agave nectar and Florida Orange zest in large bowl; stir until combined.
Step 2:
Add beans and artichoke hearts and toss gently with Florida Orange Juice mixture until coated. Season to taste with salt and pepper.
Step 3:
Place bean mixture in sauté pan and cook over medium heat until heated through.
Step 4:
Toss in basil; garnish with basil sprigs and orange peel, if desired. Serve warm or at room temperature.