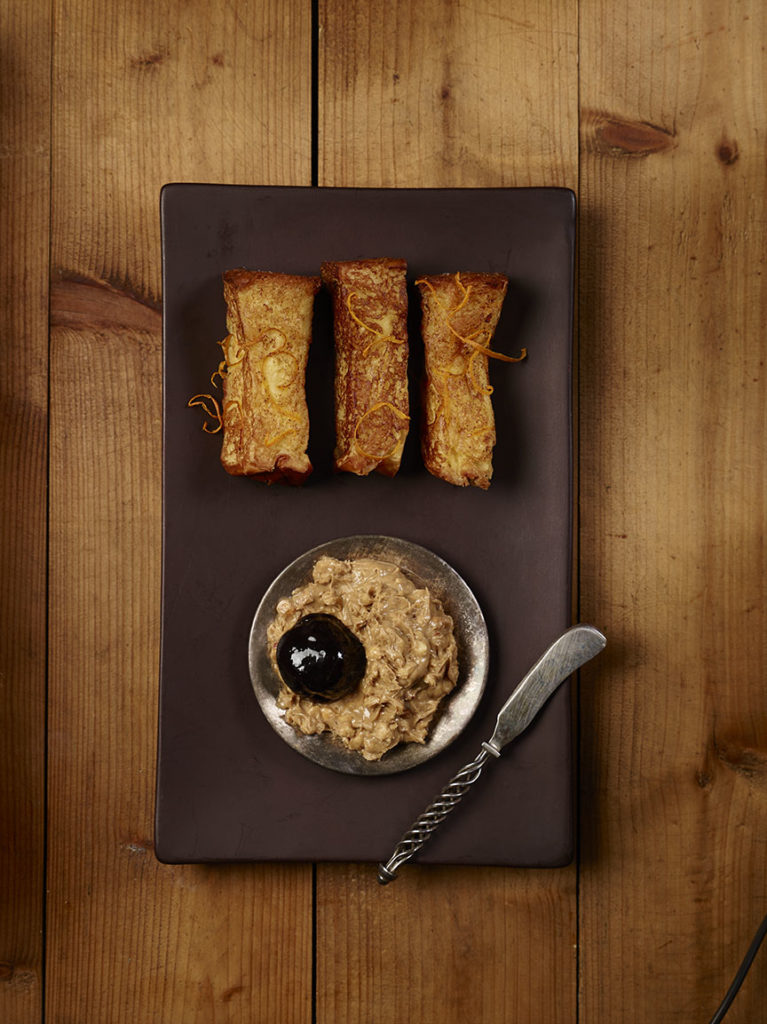 Gourmet Peanut Butter and Jelly
Ingredients
1/4 cup Florida Orange Juice

1/4 cup Florida orange zest

1/2 cup sugar

2 cups heavy cream

3 each egg yolks

1 tablespoons vanilla extract

3/4 cup Concord grape jelly

1 loaf brioche

6 tablespoons butter, unsalted

1/2 cup chunky peanut butter
Preparation
Gourmet Peanut Butter and Jelly
Over a double boiler, combine the sugar, zest, heavy cream, egg yolks and vanilla extract. Whisk over the boiler for 15 minutes. Allow mixture to cool.

In a small pot, combine the jelly and the orange juice; reduce to 1/2 cup. Allow to cool and solidify.

Cut the brioche into 3/4-inch-thick slices.

Place the butter in a large rondeau over medium-high heat. As the butter is browning, dip the slices of brioche into the cooled heavy cream mixture; allow the excess to run off. Cook brioche slices like French toast. When each piece is done, place on a cooling rack.

Cut each piece of bread into various shapes and dollop chunky peanut butter around, followed by the jelly. Cover with other pieces of the citrus brioche and serve.