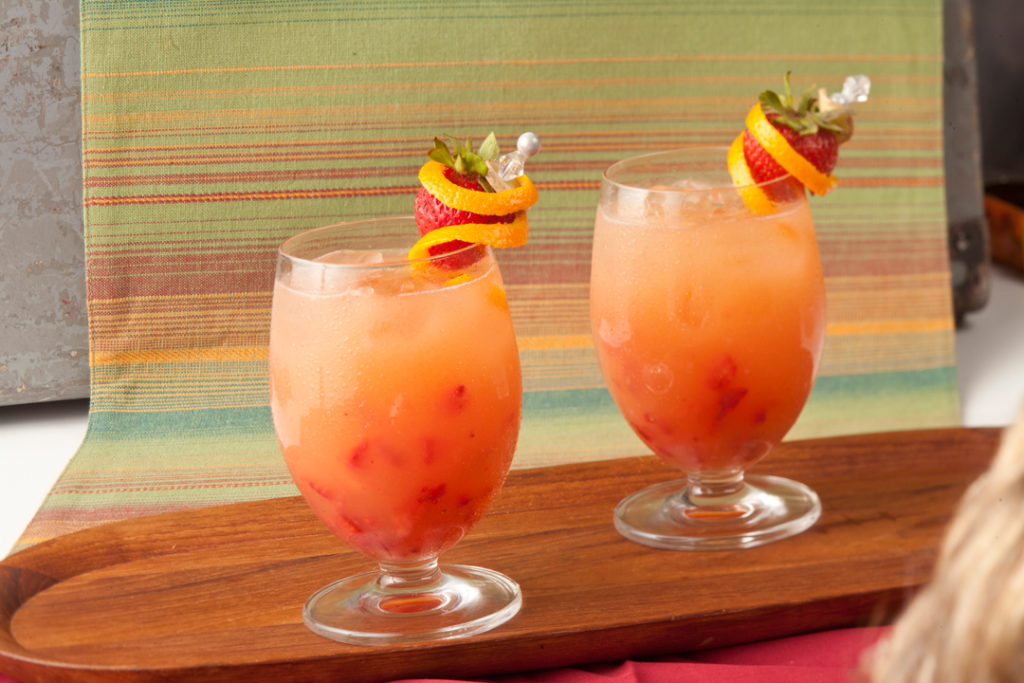 Florida Citrus Strawberry Iced Green Tea
Ingredients
1 cup (250 ml) Florida Orange Juice

1 cup (250 ml) Florida Grapefruit Juice

4 ½ cups water

18 green tea bags

¾ cup honey

1 ½ cups strawberries, hulled, chopped

½ cup mint leaves

¼ cup lemon juice

Ice

Whole strawberries, for garnish. Garnish with your favourite in-season fruit when Florida Oranges/Grapefruit are not in season
Preparation
Step 1:
Bring water to boil in saucepan; remove from heat. Add tea bags; steep for 15 minutes.
Step 2:
Remove tea bags and discard; add honey and mix well. Refrigerate until chilled.
Step 3:
Garnish with strawberries.
Step 4:
Combine strawberries and mint leaves in cocktail shaker; muddle ingredients until strawberries are crushed and mint is fragrant.
Step 5:
In large pitcher, combine muddled strawberry mixture, chilled green tea, Florida Orange Juice, Florida Grapefruit Juice and lemon juice. Refrigerate for 2 to 3 hours until well chilled.
Step 6:
To serve, pour Florida Citrus–Strawberry Green Tea into tall glasses filled with ice. Garnish with your favourite fruit while in season.