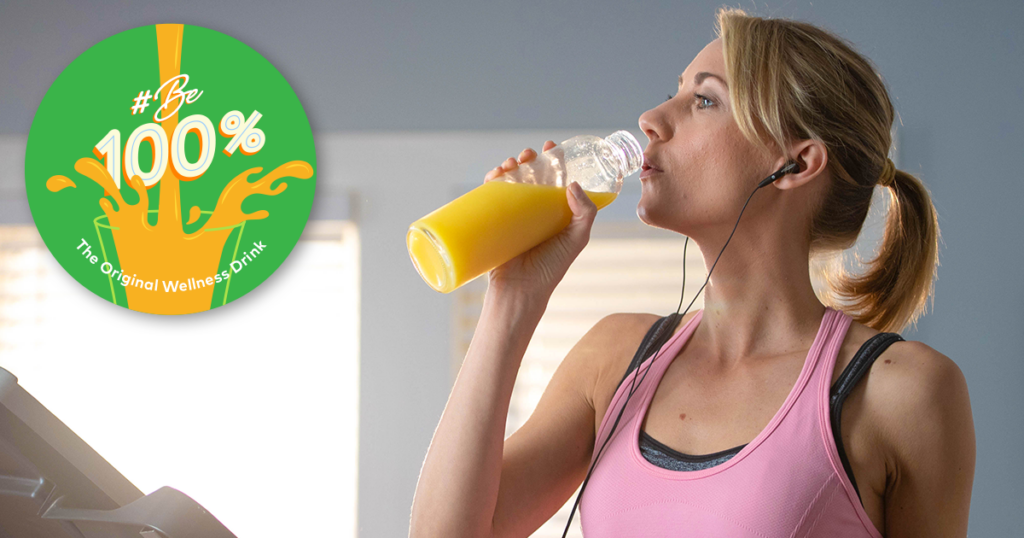 #Be100% Authentically You
Be100% Yourself This Winter with the Health-Supporting Sentiments of The Original Wellness Drink
With the winter months drawing near and the days growing shorter, it's important to make decisions that help you to Be100%.
Find comfort in knowing that Florida Orange Juice will be at your side to offer nutritional support allowing you to focus on Being 100% for the moments that matter most in your life. Be100% is a mantra to live by this Canadian winter; it's about the value of giving it your all.
Be100% for those you love.
Everyone knows that getting your kids to eat their fruits and veggies can be challenging, one way you can help them to Be100% is to start each day with a serving of The Original Wellness Drink. It provides them with key nutrients such as potassium, magnesium and thiamin without any added sugars. Not to mention that having a glass of 100% OJ contributes to your overall daily recommended consumption of fruit.
Be100% for yourself.
In order to Be100% for our loved ones we have to Be100% for ourselves too. That means fueling your body with the nutrients it needs to be its very best. Choosing foods like our Orange Root Vegetable Soup that not only taste great, but also nourish the body with an excellent source of vitamin C and potassium, plays a crucial part in feeling good. Take care of your mind by taking a minute to reflect and practice self-care with a relaxing OJ facial. 100% OJ provides you with key antioxidants such as vitamin C and carotenoids that help support healthy skin.

Give 100% in your new fitness routine without a doubt knowing that you have 100% OJ in your corner to provide you with key electrolytes such as potassium which when paired with water is a hydration and recovery must have.

Whatever #Be100% means to you, Florida Orange Juice will be there at your side, whether it's starting a new hobby, showing up for your friends and family or maintaining your wellbeing and overall immunity through winter!
Click on the image to see how these Canadians will #Be100% this season!