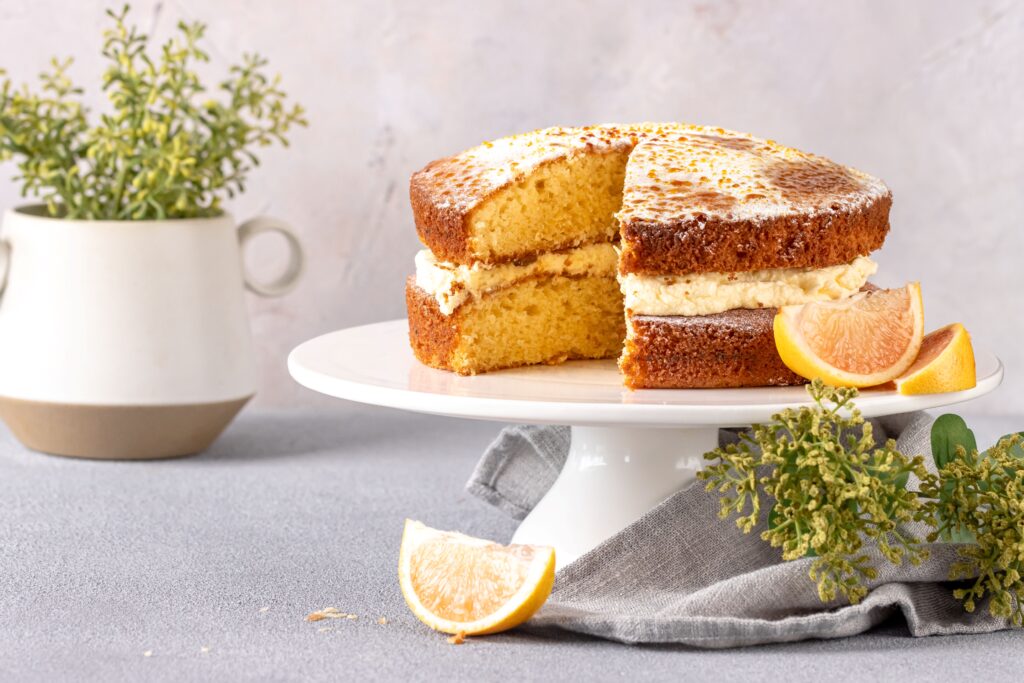 Florida Grapefruit and Marmalade Victoria Sponge Cake
If you're a baker, add this to your recipe list. This cake is spongey, light and a citrusy delight with marmalade and grapefruit.
Ingredients
3 Florida Grapefruit
250g butter
250g caster sugar
1 tsp vanilla extract
4 free range eggs
250g self-raising flour
4 tbsp grapefruit marmalade
200g icing sugar
100g softened butter
Preparation
1. Place the butter and sugar into a large mixing bowl and beat together until light and fluffy.
2. Add the vanilla extract and all the eggs one at a time. It's important to fully mix each egg in before adding the next one.
3. Zest the Florida Grapefruit fully into the cake mixture before sieving the flour into the bowl.
4. Using a metal spoon, fold the ingredients together to make a cake batter.
5. Divide the mixture equally into 2 x 20cm sandwich cake tins and bake in a pre-heated oven 170c for 20-25 minutes or until fully baked and golden.
6. When the cakes are ready, remove from the oven and leave to cool for 10 minutes before transferring to a cooling rack.
7. To make the marmalade glaze, heat the marmalade in a pan with the freshly squeezed Florida Grapefruit juice to create a tasty glaze.
8. Beat together remaining butter and icing sugar to make a butter icing.
9. To ice the cake, place the butter icing on the bottom layer, then drizzle with the marmalade syrup.
10. Top with the remaining cake and dust with a little extra icing sugar. Use a blow torch to caramelise the top for a little crunch.