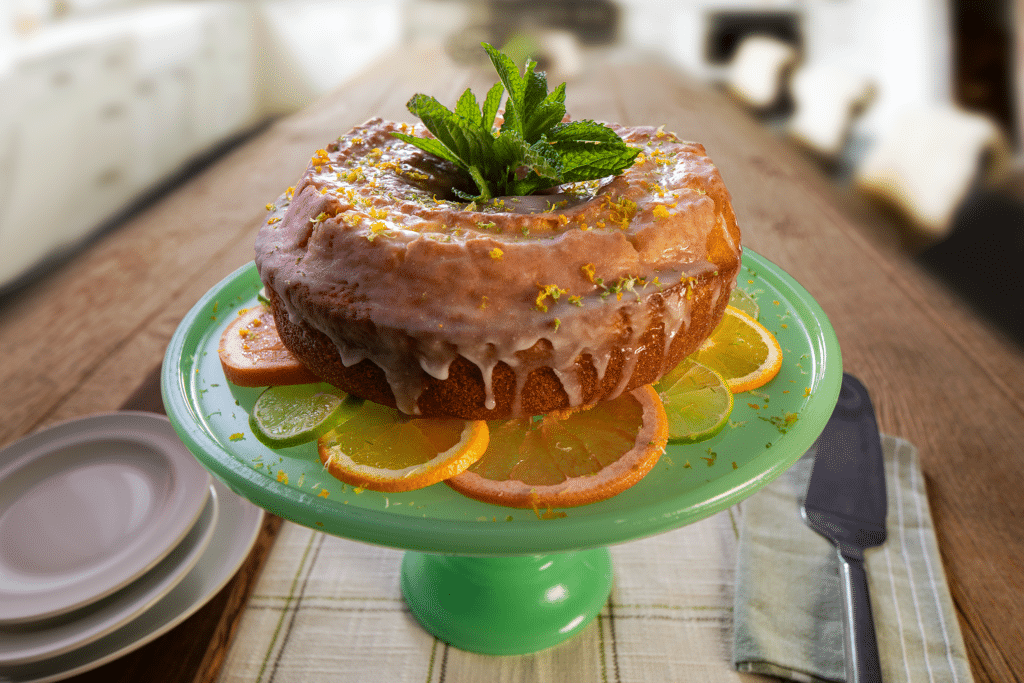 Florida Citrus Yogurt Cake
Ingredients
2 Florida Oranges, 1 for zesting and 1 thinly sliced
2 Florida Grapefruits, 1 for zesting and 1 thinly sliced
4 limes, 2 for zesting and 2 thinly sliced
200g of sugar
1 tub of Greek yogurt
113g of unsalted butter
6 eggs
1 tablespoon of vanilla extract
384g flour
½ teaspoon baking soda
Pinch of salt
Preparation
1) Preheat the oven to 320°F.
2) Take the zest from 1 Florida Orange, 1 Florida Grapefruit and 2 limes. Keep the zest in a bowl. Cut the other half of Florida Grapefruit and Orange into thin slices and set them aside.
3) In a large bowl, cream the butter and sugar until light and fluffy. Add the vanilla and eggs one by one, mixing well after each egg.
4) In another bowl, mix the flour, baking soda and salt.
5) Add the dry ingredients to the creamy mixture, alternating with the yogurt. Mix until combined, careful not to overwork the dough.
6) Gently incorporate the zest. Pour the mixture into a well-oiled springform pan or into two loaf pans.
7) Bake for 1 hour 15 minutes. Let the cake cool for 30 minutes.
8) Using a plate or cake stand, place the sliced ​​citrus fruits on the outer edges, overlapping them as you go. Carefully unmold the cake and place it on the sliced ​​citrus fruits.