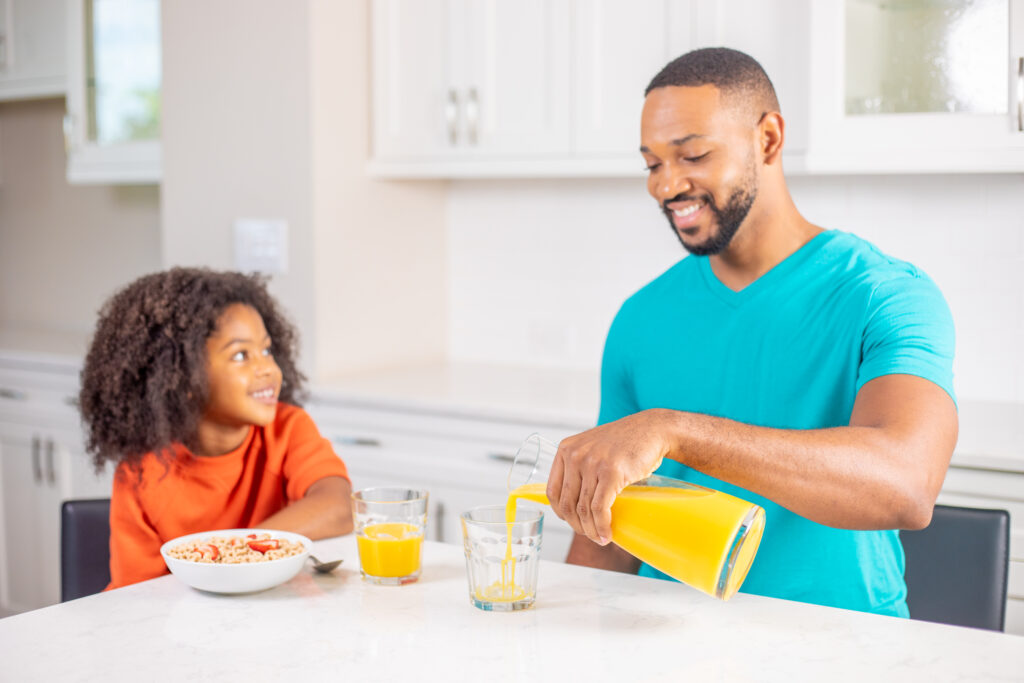 Start Your Day Right with Florida Orange Juice
Get a kickstart on your day with a healthy breakfast! Florida Orange Juice is a nutritious beverage that you can feel good about serving yourself and your family in the mornings.
Did you know that a cup of Florida Orange Juice is an excellent source of vitamin c and calcium (in fortified juices)? These nutrients are important in maintaining overall health in adults and children!
Help support your daily intake of nutrients such as potassium and folate by adding a glass of Florida Orange Juice at breakfast.
If you're looking for some breakfast inspiration this week, try any one of our delicious recipes!
For more recipes and meal ideas visit our website or follow us on social media!