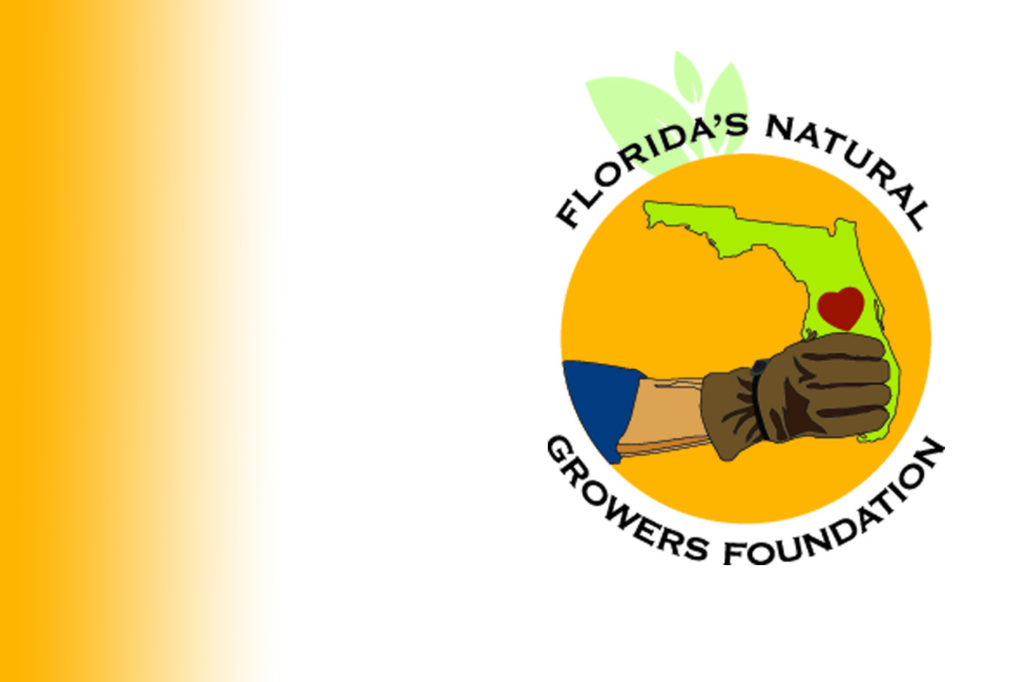 Florida's Natural Growers Foundation gives $200,000 to Central Florida charities
Florida's Natural Growers Foundation handed out more than $200,000 Monday night to 68 organizations focused on youth, education and health.
The funds support everything from summer swim programs to art classes, said Foundation President Walt Lincer, with every dollar remaining in Central Florida.
"We're trying to impact as many organizations as we can," Lincer said. "The smaller grants, that to some are pretty meaningful, make that possible."
Since 2008, the foundation has given out more than $800,000. Among this year's recipients were the Red Cross of Mid Florida, Lake Wales Charter Schools, Frostproof Art League and Explorations V Children's Museum.
Citrus World, a grower co-operative based in Lake Wales with about 1,000 members, founded the Florida's Natural Growers Foundation as a way to give back to the community where growers live.
Every organization receiving a grant is located in an area where Florida's Natural growers live and work, an area stretching from Lake County south to Clewiston that includes at least five of the top 10 citrus producing counties in the state.
"We don't fund anything outside of the growing area where our members are located," Lincer said. "All the money is awarded to organizations in our communities."
The foundation raises much of its funds through an annual golf tournament in March, the Florida's Natural Charity Classic, which is part of the LPGA's Symetra Developmental Tour, a 5K race and silent auction. Florida's Natural growers and employees can also participate in a corporate matching program, in which Citrus World approved a match up to $50,000 for 2013-14.
Florida's Natural growers pay all administrative costs, Lincer said, which means 100 percent of the money collected by the foundation goes back to the community.
"For every dollar we take in, we give out a dollar," Lincer said.
Below are the organizations that received grants for 2014 from the Florida's Natural Growers Foundation:

Against All Odds
Anchor House
Best Buddies Chapter @ Lake Wales High School
Bok Tower Gardens
Boys & Girls Clubs of Haines, Lake Wales, and Winter Haven
Circle of Friends Ministry and Camp Joy
City of Lake Wales
Explorations V Children's Museum
Family Literacy Academy at Lake Wales
Florida Engineering Society Ridge Chapter – MATH COUNTS
Florida Specialty Crop Foundation
Friends of FL State Forests/Operation Outdoor Freedom
Friends of the Parks
Frostproof Art League
Frostproof Care Center
Ft. Meade Middle/High School
Good Shepherd Hospice – Camp Braveheart
Green and Gold Foundation of Lake Wales – B Street Community
Habitat for Humanity/East Polk County and Highlands County
Healthy Start Coalition
Heartland Food Reservoir, Inc.
Heartland for Children
Help of Ft. Meade, Inc.
InnerAct Alliance
Jaylen's Challenge Foundation
Junior League of Greater Lakeland
Junior League of Greater Winter Haven
Keep Polk County Beautiful
Kidspack
Lake Wales Area Foundation Inc.
Lake Wales Arts Council
Lake Wales Breakfast Rotary
Lake Wales Care Center
Lake Wales Charter Schools
Lake Wales Kiwanis Foundation
Lake Wales Literacy Council
Lake Wales Ministerial Alliance Inc.
Lake Wales Public Library
Lake Wales YMCA
Lake Wales Youth Soccer Club
Lakeland Volunteers in Medicine
Leadership Hendry and Glades Counties Inc.
Mason G. Smoak Foundation
Our Children's Academy
Peace River Center
Polk County Agri-fest/Polk County Farm Bureau
Polk State College Foundation
Polk Training for Handicapped Citizens, Inc.
Professional Opportunities Program for Students, Inc.
Randy Roberts Foundation
Raymon Theater
READ Polk, Inc. of Lakeland
Red Cross of Mid Florida
Redlands Christian Migrant Association
Roberts Academy – Florida Southern College
Roosevelt Academy – Roosevelt Farms
Samaritan's Touch
Scholarship Recognition, Inc.
Sertoma Camp Endeavor
Southeastern University
The WAY Center Inc.
Umatilla Kiwanis Club
United Way of Central Florida
Valleyview Elementary
Vanguard School
Warner University
Webber International University
Women's Care Center of Bartow