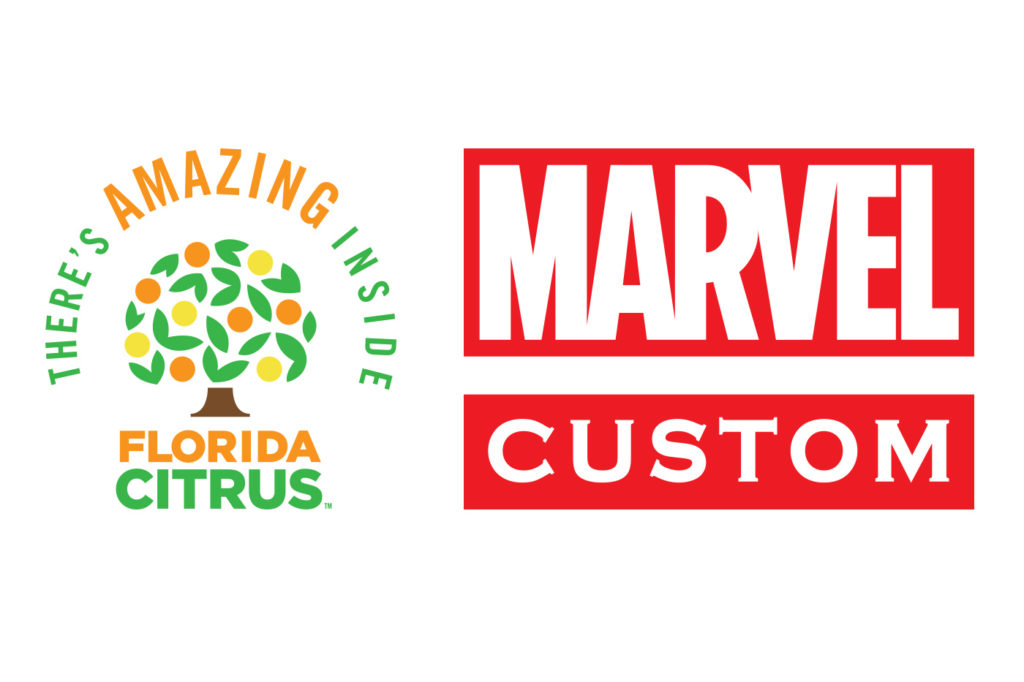 FDOC and Marvel Custom Solutions team up to recreate Captain Citrus
The partnership includes a print comic book distributed free to one million children across the country.
BONITA SPRINGS, Fla. – Captain Citrus is getting a makeover. The Florida Department of Citrus announced today a partnership with Marvel Custom Solutions to redesign the superhero into an ambassador of health and smart choices for children around the world.
Through the partnership with Marvel Worldwide, Inc., Captain Citrus will transform from a life-sized orange into a toned superhero, fit to stand beside the likes of Captain America.
The newly-imagined Captain Citrus will appear with Marvel's popular Avengers Assemble characters in a series of custom comic books that will also help to convey the values of the Florida citrus industry and making smart choices about nutrition.
The partnership includes a print comic book distributed free to one million children through schools across the country along with an educational teacher's guide. Two additional digital chapters of the Captain Citrus story will follow. This fall, 2.5 million Captain Citrus inserts will be included with the release of the "Captain America: The Winter Soldier" DVD.
The partnership also includes an appearance by Captain Citrus at New York Comic Con in October, a chance for a child to be featured in a future Avengers Assemble animated series and more.
Created in 2011, the Captain Citrus program began as an effort to get the message of Orange Juice nutrition into the classroom. The recreated Captain Citrus allows the superhero to transform from a Florida-only asset to one that is useful globally. Captain Citrus will also be deployed for use in retail and food service promotions as well as social media campaigns.
About the Florida Department of Citrus
The Florida Department of Citrus is an executive agency of Florida government charged with the marketing, research and regulation of the Florida citrus industry.  Its activities are funded by a tax paid by growers on each box of citrus that moves through commercial channels.  The industry employs nearly 76,000 people, provides an annual economic impact close to $9 billion to the state, and contributes hundreds of millions of dollars in tax revenues that help support Florida's schools, roads and health care services.
About Marvel Entertainment
Marvel Entertainment, LLC, a wholly-owned subsidiary of The Walt Disney Company, is one of the world's most prominent character-based entertainment companies, built on a proven library of more than 8,000 characters featured in a variety of media over seventy years. Marvel utilizes its character franchises in entertainment, licensing and publishing. For more information visit marvel.com.