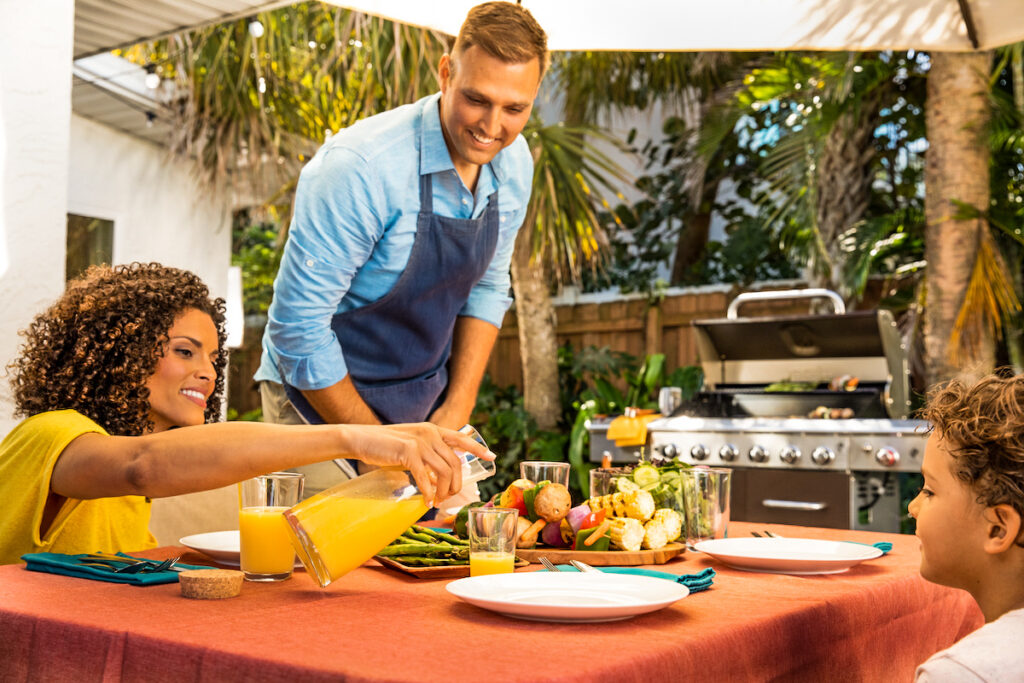 Savoury Florida OJ Recipes for Grill Season
BBQ feels a lot more special when you can enjoy it with friends and family. The feeling of relaxing in your backyard, with mouthwatering scents wafting off the grill and laughter filling the air – there is nothing like it. Raise a glass of Florida Orange Juice to BBQ gatherings stretching deep into the fall.
Florida Orange Juice is the perfect BBQ companion. It can be served in a glass or incorporated into a recipe. The Original Wellness Drink, Florida Orange Juice is full of essential nutrients like vitamin C, potassium, folate and in, fortified juices, calcium and vitamin D.
Research shows 100% orange juice has many benefits to support overall health. If you haven't tried it yet, here are some of our favourite recipes.
Our simple Florida Orange Juice marinade goes great with grilled chicken or your favourite protein. Moms on the go will appreciate this recipe as it provides plenty of extra servings to enjoy throughout the week. The whole family will enjoy the amazing flavour and healthy benefits that Florida Orange Juice brings to each meal.
Here are some other recipes to consider:
For more recipes and meal ideas visit our website or follow us on social media!