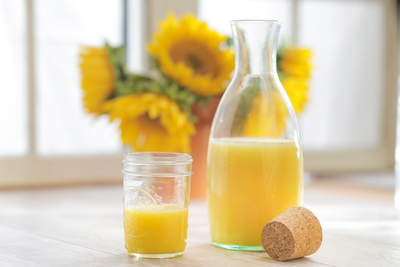 American Academy of Pediatrics Releases New Guidelines on Juice Consumption for Children
On May 22, 2017 the American Academy of Pediatrics (AAP) released their current recommendations for 100% fruit juice in infants, children and adolescents. The recommendations are similar to previous recommendations released in 2001. Differences include:
The recommendation that juice not be introduced in the diets of infants under 1 year of age. Previously the AAP recommended juice not be given to infants under 6 months of age.
Toddlers age 1 to 3 years should limit juice intake to 4 ounces/day. The previous recommendation suggested a juice limit of 4 to 6 ounces/day for this age group.
Children age 7 and older should limit juice intake to 8 ounces/day. The previous recommendation stated a limit of 8 to 12 ounces/day.
The recommendations for children age 4 to 6 years of age remains the same (4 to 6 ounces/day). Children are encouraged to choose whole fruit to meet fruit intake recommendations, which aligns with recommendations in the Dietary Guidelines for Americans. The AAP also concluded that 100% fresh or reconstituted fruit juices can be a healthy part of children's diets when they are consumed as part of a well-balanced diet and that consuming a variety of juices in appropriate amounts is not likely to lead to significant clinical issues. The report advises that excessive juice consumption may have adverse effects including weight gain, gastrointestinal issues, and tooth decay.
The Florida Department of Citrus is committed to supporting consumers' health by sharing the nutrition and health benefits of 100% orange juice.  We appreciate the American Academy of Pediatrics' expert review on juice guidelines for infants and children. We fully support portion control and responsible consumption of 100% orange juice. Whether it's 4, 6 or 8 ounce servings based on the new guidelines, 100% orange juice offers important nutrients such as vitamin C, folate, potassium, calcium and vitamin D in fortified juice, and hesperidin, a plant polyphenol. We look forward to working with pediatricians, registered dietitians, and other health professionals to ensure the health and wellbeing of our future generations.