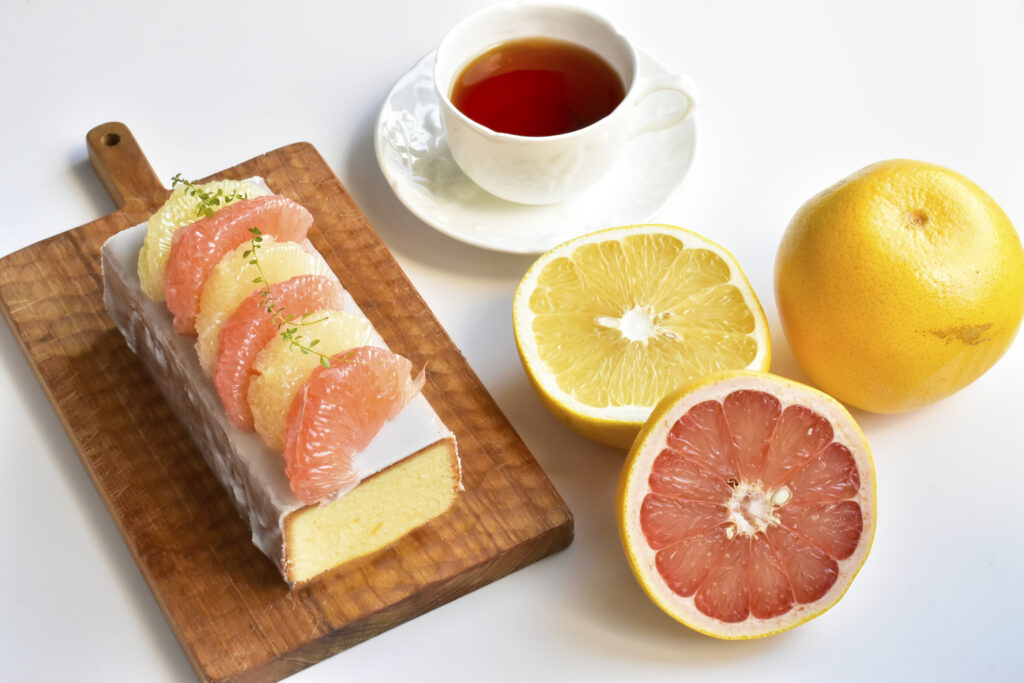 Grab Florida Grapefruit and make this delightful weekend, citrus loaf. It's perfect to pair with tea or coffee in the afternoon.
Loaf Ingredients
120g of butter
120g of sugar
2 eggs
120g of flour
3g baking powder
1 tablespoon of Florida Grapefruit Juice for the cake
Icing Glaze Ingredients
100g of icing sugar
1.5 tablespoons of Florida Grapefruit Juice for the glaze
Florida Grapefruit segments for the decoration
Preparation
Preheat the oven to 180℃.
Allow the butter and eggs to come to room temperature.
Line a baking tray with parchment paper.
Put the butter in a bowl and mix gently with a rubber spatula. Add the sugar and mix with a whisk. Once it's evenly combined, add the egg (beaten). Mix well.
Sift in the flour, yeast, and combine.
Add the Florida Grapefruit Juice. Combine evenly.
Put the dough in a baking tray and bake at 170-180℃ for 40-45 minutes.
Once baked, let it cool. Once cooled, cut off the puffy part and flatten it.
Mix the Florida Grapefruit Juice and powdered sugar together until all the clumps are gone.
Pour the glaze over the fully cooled loaf. Take the glazed loaf and bake at 100℃ for about 2 minutes until the icing dries.
Trim the edges of the pastry. Top with Florida Grapefruit to finish.