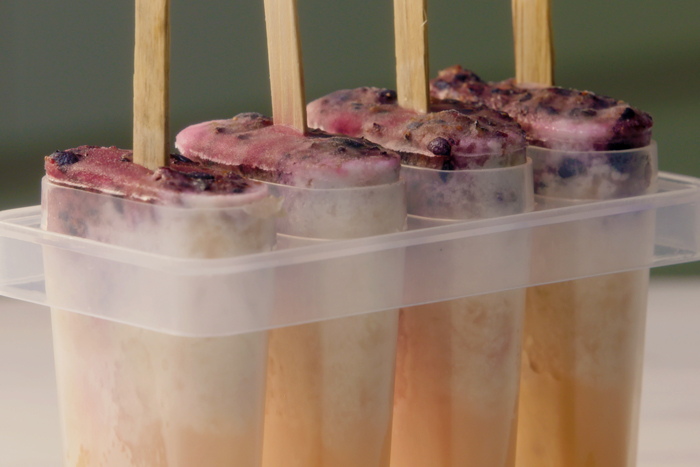 Florida Grapefruit Frozen Treats
Ingredients
2 Florida Grapefruit, juiced

300 g fresh blueberries, washed

375 ml coconut milk
¼ tsp. vanilla extract

100 g turbinado sugar

125 ml water
Preparation
Florida Grapefruit Frozen Treats

In a small saucepan over medium-high heat, combine sugar and water and boil for 5 minutes until sugar is fully dissolved. Set aside and allow to fully cool.In a blender, pulse blueberries with 60 ml of coconut milk and 2 tbsp. of sugar syrup and vanilla until combined and set aside.

Slice Florida Grapefruit in half. Squeeze and strain juice. Stir in remaining syrup.Equally fill moulds in order: Florida Grapefruit juice, coconut milk, and spoon in blueberries. Place lid on top of your mould and fill slots with wooden ice lolly sticks. Freeze for 3-4 hours or overnight.Run mould under warm water to help release ice lollies. Serve and enjoy!

Tip:
Start with juice, ¼ fill with coconut milk
Top with blueberries.