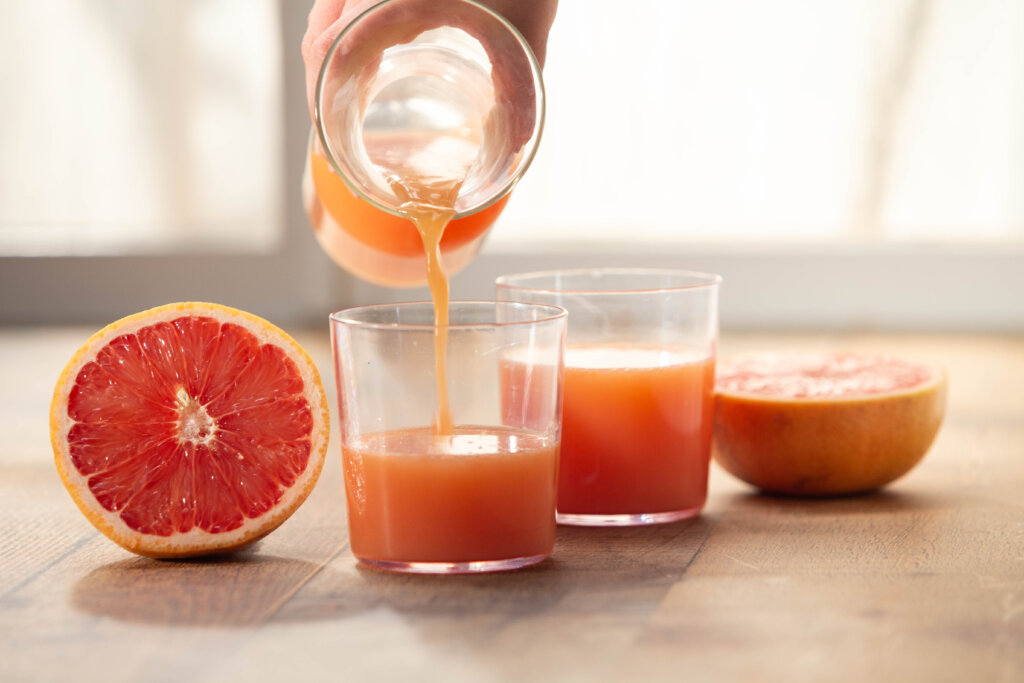 Best Summer Brunch Ideas!
Brunch is a favourite pastime for Canadians. Sometimes summer mornings quickly turn into summer afternoons and brunch becomes the perfect in-between meal.
The best brunches combine sweet and savoury. Introducing citrus to the meal can help your family get additional beneficial nutrients from Florida Grapefruit Juice. A 250mL glass of nutrient-dense 100% grapefruit juice includes nutrients such as vitamin C, folate and potassium.
Pick A Florida Grapefruit Inspired Menu
Whether brunch is savoury or sweet, Florida Grapefruit Juice is an easy and unique addition to any brunch dish, whether it's pancakes, eggs benedict, or waffles.
Try any one of these delicious breakfast and brunch recipes with a refreshing glass of Florida Grapefruit Juice. Just a 1 cup serving of 100% grapefruit juice, has high amounts of vitamin C, while also including other key nutrients like folate, potassium, and fibre.
Florida Grapefruit Juice is available year-round in the refrigerator section of your grocery store. It's a 100% Grapefruit Juice with no added sugar.
Follow Florida Grapefruit Canada on Instagram to stay up to date with new recipes, nutrition tips and more!