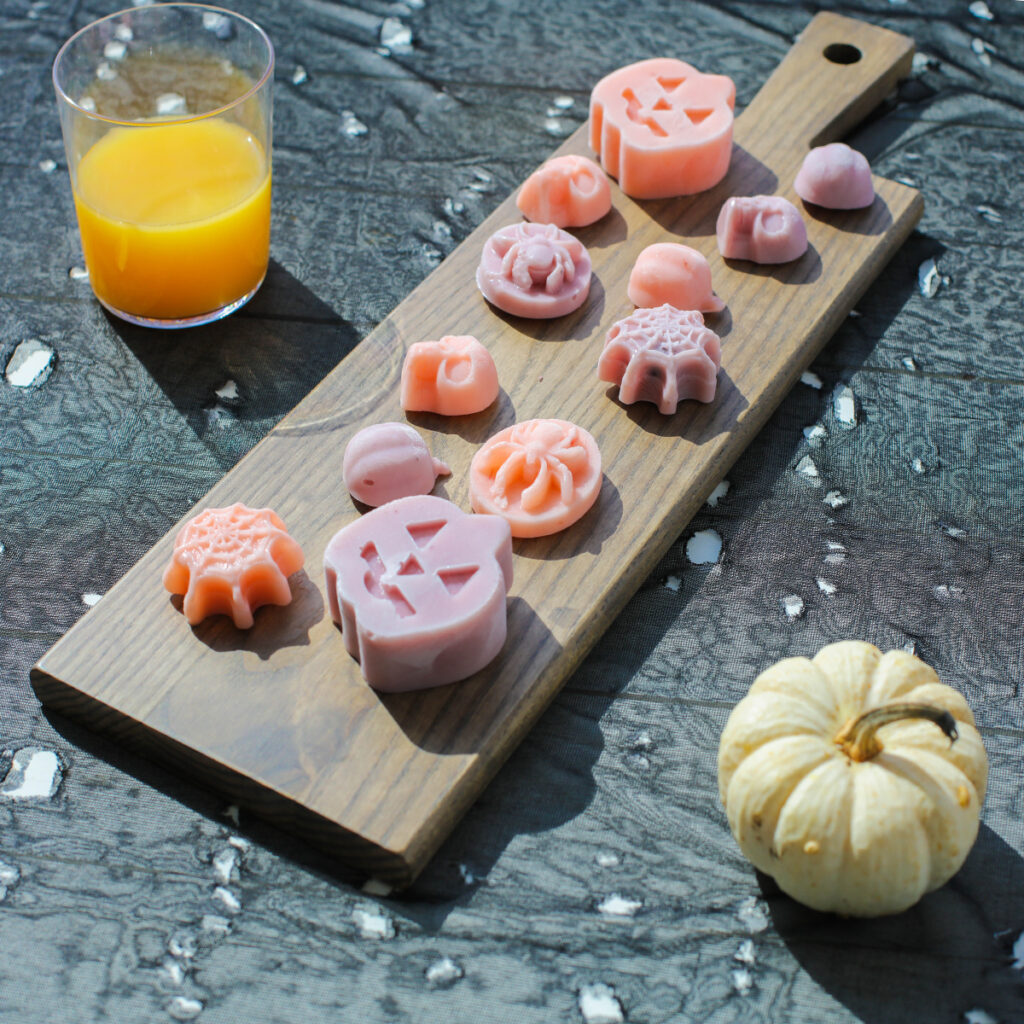 Hallowe'en Frozen Yogurt Bites
Our Frozen Yogurt Bites not only feature the amazing taste of Florida OJ, but many nutritional benefits, including vitamin C, which may help your kid's immune system. With our recipe, feel good about giving your kids a cool, nutritious Hallowe'en treat they'll love.
Ingredients
Florida Orange Juice (59 oz.)
Ice cube tray
Yogurt pints (strawberry, blueberry or vanilla)
Preparation
Combine yogurt with Florida Orange Juice to make a pourable consistency.
Fill your Hallowe'en themed ice cube tray with the yogurt mixture and place it in the freezer for a minimum of one hour.
Hallowe'en Frozen Yogurt Bites