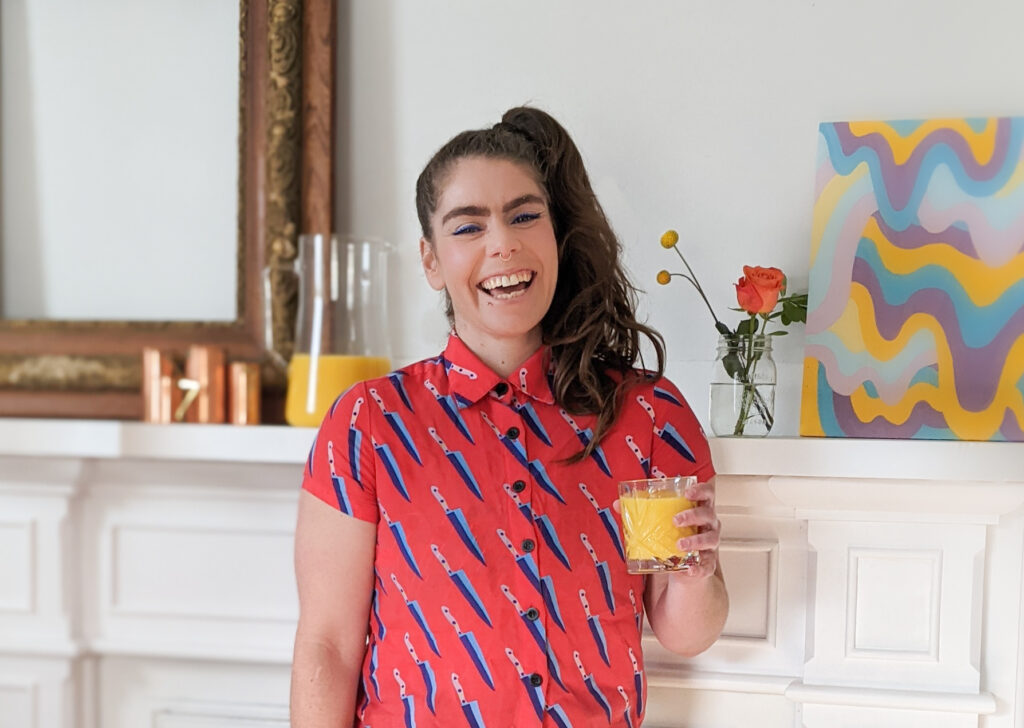 Florida Orange Dream Pie with 2019 MasterChef Canada winner Jennifer Crawford
Get the Florida Orange Dream Pie recipe created by Jennifer Crawford
If one of your wellness rituals include baking, look no further then this Florida Orange Dream pie. Combing this nutrient-dense Original Wellness Drink in a delicious recipe created by 2019 MasterChef Canada winner, Jennifer Crawford.
Note: If you can take the time to reduce the orange juice before starting, you can cut down on the added sugar and make this sweet treat even a little healthier.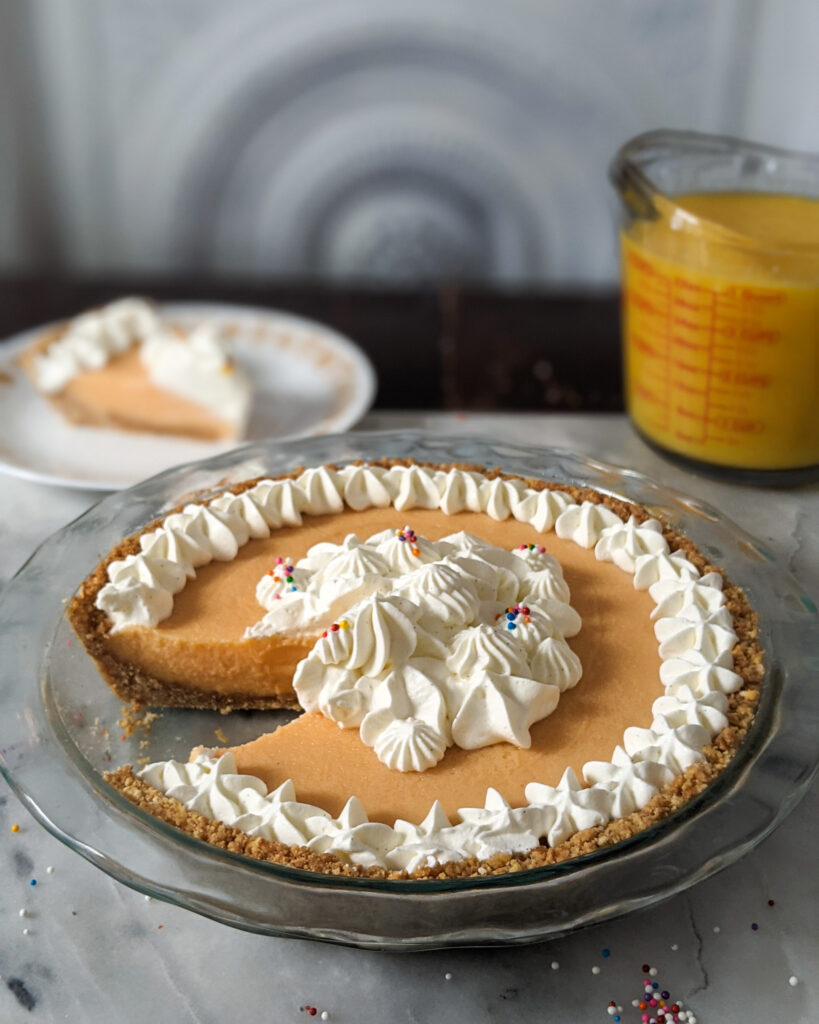 Ingredients
TOASTED VANILLA CRUST
2 cups crushed vanilla wafers
2 tablespoons white sugar
1/2 teaspoon kosher salt
1/3 cup melted butter
1 tablespoon water
ORANGE CREAM FILLING
4 cups (1L) Florida Orange Juice (reduce to 1 cup, alternatively use just 1 cup of Florida OJ if you don't have time to reduce)
6 eggs
1/2 cup sugar
2/3 cup butter
1 teaspoon salt
1/4 cup water
1 envelop gelatin (7g)
VANILLA BEAN CHANTILLY TOPPING
1 cup whipping cream
Seeds from 1/2 vanilla bean (substitution: 1/4 teaspoon vanilla extract)
1 tablespoon powdered milk (optional)
1 tablespoon powdered sugar (optional)
Preparation: Night Before
OPTIONAL (but recommended)
Split vanilla bean and scrape out the seeds.
Reduce 1L of Florida Orange Juice to 250ml over low heat. (Will take approximate 60 – 90 minutes). Put half the bean into the condense OJ and refrigerate overnight.
Put half the bean into the cream to soak overnight.
Preparation: Toasted Vanilla Crust
Crush ~70 vanilla wafers in a food processor (or with a rolling pin in a freezer bag) until uniformly crushed and no large pieces are left.
Set oven to 350F.
Put crushed vanilla wafers, sugar and salt into a large bowl and stir until evenly distributed. Melt 1/3 cup of butter with 1 tbsp of water, and pour over the crushed vanilla wafer mixture.
Press mixture firmly into the pie plate, across the bottom and all the way up the sides.
Bake for 12 minutes or until golden.
Set aside to cool.
Preparation: Orange Cream Filling
In the bowl of a stand mixer (using the paddle attachment), cream the sugar, salt and butter together.
Add eggs, one at a time, on low speed until incorporated.
Slowly drizzle in the reduced orange juice and vanilla bean mixture. It will look a bit separated. but that is just the varying temperatures colliding – don't worry.
Transfer the mixture to a heavy pot. Over low-med heat, cook the filling for ~10 continuous minutes.
At 10 minutes, combine the gelatin and water to bloom in a separate bowl (do not add to mixture, set aside)
Cook for 5 additional minutes.
If using a thermometer, it will be done when the temperature reaches 170F. It will be quite thick, and large bubbles will break the surface with a pop.
Remove from heat and pour the mixture into a slightly-cooled crust.
Cover with a piece of plastic wrap directly onto the filling (can add a bit of oil to the plastic wrap to avoid sticking). This will prevent it from forming a hard surface.
Refrigerate for at least 3 hours.
Preparation: Vanilla Bean Chantilly Topping
In a stand mixer, on high speed, whip the vanilla bean infused whipping cream until voluminous with soft peaks.
Gently sift in powdered sugar and powdered milk, and whisk until soft peaks form.
Transfer to a piping bag.
Remove plastic wrap from chilled pie and top with vanilla bean chantilly as you like.